You are here : Home
Mendham
Mendham Homes for Sale
Mendham Township is a picturesque, tranquil suburb, where winding roads, large estates, and historic landmarks create its trademark classical charm. Located in the southern part of Morris County, Mendham is in close proximity to Morristown, NJ and within a reasonable commuting distance to NYC, allowing for all of the conveniences and excitement of city living while preserving the ability to reside in a quiet and residential atmosphere. The area is known for its phenomenal schools, historical architecture, top-notch public facilities, and endless enjoyable recreation and entertainment activities, as well as gorgeous properties. Mendham is a truly special town, and locals love the intimate setting and peaceful living that the area provides.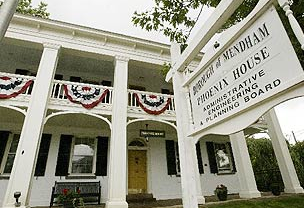 [optima_express_toppicks id="236529″ sortBy="pd" displayType="grid" resultsPerPage="6″ header="false" includeMap="false"]
Mendham
School Information

The Mendham County Public Schools are highly-rated institutions complete with a dedicated staff and a full range of services aimed toward student achievement.  The district includes the Mendham Township Elementary School, The Mendham Township Middle School and The West Morris Mendham High School.  All of these schools are known for academic excellence, and The West Morris Mendham High School even offers one of the few International Baccalaureate programs in the state. Mendham Schools and their set of high-quality educators receive frequent awards and acknowledgements for their innovative educational and commitment to student success. The carefully designed curriculum focuses on the use of technology alongside challenging academic programs and extracurricular programs in order to prepare students for their futures.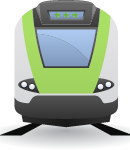 Mendham is conveniently located near the  Morristown Train Station which offers direct routes to NYC, and its proximity to Routes 78, 80 and 287 makes commuting by car a breeze. For a more scenic route, residents can take a quick drive to Jersey City and hop on the Ferry. The Morristown Airport and The Newark Liberty Airport also provide quick transnational access from the Mendham area for the business traveler.
Data compiled from the GSMLS. Deemed reliable, but not guaranteed. We feel that if you are in the market to buy or sell real estate in Mendham, it is important to understand the trends in Active Listings, Days on the Market, and Listing to Sale Price ratio so that you can make an educated decision.
OLP: Original List Price
LP: List Price at time of sale
SP: Sale Price
DOM: Days On Market
| | | | | | | | | |
| --- | --- | --- | --- | --- | --- | --- | --- | --- |
| ADDRESS | OLP |  LP  |  SP  | BR | BA | STYLE | SP/OLP | DOM |
| 3 EMERY AVE* | $390,000 | $390,000 | $350,000 | 3 | 1 | Ranch | 90% | 0 |
| 26 DRAKE RD* | $599,900 | $599,900 | $594,000 | 4 | 2.1 | SplitLev | 99% | 48 |
| 10 S ABERDEEN DR* | $659,000 | $659,000 | $640,000 | 4 | 2.1 | TwnEndUn | 97% | 1 |
| 9 COVENTRY RD* | $845,000 | $815,000 | $807,500 | 4 | 2.2 | Colonial | 96% | 110 |
| 17 Coventry Rd* | $1,150,000 | $1,050,000 | $955,000 | 6 | 3.1 | Colonial | 83% | 217 |
| 2 WINDYMERE LANE | $1,195,000 | $995,000 | $995,000 | 5 | 4.2 | Colonial | 83% | 154 |
| 108 Mountainside Rd* | $1,595,000 | $1,499,000 | $1,300,000 | 5 | 5.2 | Custom | 82% | 266 |
| AVERAGES | $919,129 | $858,271 | $805,929 | | | | 90% | 114 |
See More Market Stats for Mendham »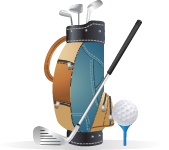 Mendham has a full service recreation department that hosts exciting events and programs for the community as well as a summer day camp and numerous athletic leagues. This small town has an incredible number of recreational facilities, open spaces and trails, and Brookside Beach, a local favorite, offers endless amenities in a beachfront setting.  The Mendham Township Library offers exciting programs, services and displays for children, teens, and adults, and the area also offers a number of gorgeous historical buildings and sites to explore, including Black Horse Tavern and Pitney Farm, both of which provide into carefully preserved pieces of Mendham history.
The Schiff Nature Preserve offers 340 acres of river valley parkland within the township and borough. Highlights of this stunning nature preserve include eight miles of trails, breathtaking views, and an abundance of natural habitats. Ecological education is an important part of the nature preserve's mission, so public educational programs for all ages are offered regularly. Be sure to look into all of the amazing local parks and activities offered in Mendham, NJ.

The Mendham dining scene consists of a small number of local cafes and restaurants that work tirelessly to cultivate intimate atmospheres blended with a sense of elegance, often set inside historical buildings that serve to showcase the area's fascinating past. Mendham residents have the additional privilege of exploring the nearby Morristown area which offers an endless supply of diners, delis, cafes, and restaurants. The surrounding communities offer every cuisine and style of dining imaginable. Whether you are looking for a family dinner, a romantic night out, or exciting nightlife destinations, it can all be found within minutes of the Mendham area.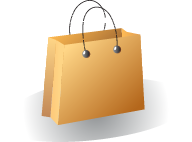 Mendham offers a unique and intimate shopping experience. Local commerce consists of a select number of classy, independently-owned shops, but the area also features multiple florists, high-end consignment shops, antique stores, galleries, furniture stores, and children's boutiques. The Village Shopping Center is the perfect place for local retail therapy, offering a variety of retailers, banks, and restaurants. Extensive shopping opportunities can also be found nearby in Downtown Morristown. All of your shopping and convenience desires will be fulfilled in Mendham, NJ.