You are here : Home
Millburn
Millburn
Town Video
Millburn NJ Homes for Sale
The town of Millburn was established over 150 years ago, and its rich history imbues the area with its classic, old-world charm, marked by gorgeous architecture including Colonial, Tudor, and Victorian style homes. Known for comfortable living and historic elegance, Millburn is a beloved locale that residents adore and celebrate through enthusiastic community spirit. The area was founded and designed by Stewart Hartshorn and is known as the first planned commuter suburb in America. Hartshorn aimed  to create "a harmonious community for people who appreciate nature" and a place "where natural beauty would not be destroyed…and people of congenial tastes could dwell together."  His vision still remains in the peaceful, communal, and scenic Millburn/Short Hills area.

[optima_express_toppicks id="236519″ sortBy="pd" displayType="grid" resultsPerPage="6″ header="false" includeMap="false"]
Millburn
School Information

Millburn Township Schools have a strong reputation for academic excellence. The district's mission statement reads, "[T]he mission of the Millburn Township School District, reflecting our commitment to the pursuit of excellence, is to educate students to be successful and engaged citizens of an ever-changing world through outstanding teaching, challenging programs, and enriching experiences in a safe, nurturing learning environment." They uphold this bold sense of purpose by consistently striving for a quality of education that exceeds all expectations. The district is served by distinguished and high-ranking elementary schools (Glenwood, Hartshorn, Deerfield, South Mountain, Wyoming) as well as  Millburn Middle School, which has been named a Benchmark School of Excellence.  Millburn High School also touts the achievement of being a Blue Ribbon School and has been ranked as the  #1 high school in the state of New Jersey on multiple occasions. Millburn Township Schools have even been distinguished as high-performing schools by multiple national publications.
This award-winning district focuses on student achievement and produces nothing less than outstanding results. Millburn Township Schools combine high academic performance with a full range of athletic, musical, and community-oriented services in order to offer a rewarding and enriching experience for students that prepares them to excel in their future pursuits.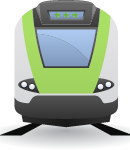 One of the greatest aspects of living in the Millburn area is the hassle-free commuting to Manhattan by both car and public transportation. The Millburn area is served by both the Millburn Train Station and the Short Hills Station, and the Maplewood Jitney Service additionally provides easy and affordable access to the nearby Maplewood Station.  Combined, these conveniently located train stations allow multiple methods for commuters to travel directly into Manhattan within 40 minutes, and residents have the luxury of having a varied selection of options while planning trips using Nj Transit for speedy travel to New York, Philadelphia, and throughout New Jersey. The Port Authority of New York and New Jersey and the Hoboken Ferry also offer additional routes for rapid commuting. Millburn is constantly evolving with new commuting options so be sure to visit The Sue Adler Team Blog for updates on these amazing improvements.
The Millburn area also offers easy access to routes 24, 280, I-78, the New Jersey Turnpike, and the Garden State Parkway by car. And, last but certainly not least for the business jetsetter, The Newark Liberty Airport, a major continental and international gateway, is only a 20 minute drive away.
The convenient commuting and travel options in Millburn are an amazing perk of living in this fantastic community.
Data compiled from the GSMLS. Deemed reliable, but not guaranteed. We feel that if you are in the market to buy or sell real estate in Millburn Short Hills, it is important to understand the trends in Active Listings, Days on the Market, and Listing to Sale Price ratio so that you can make an educated decision.
OLP: Original List Price
LP: List Price at time of sale
SP: Sale Price
DOM: Days On Market
| | | | | | | | | |
| --- | --- | --- | --- | --- | --- | --- | --- | --- |
| ADDRESS | OLP |  LP  |  SP  | BR | BA | STYLE | SP/OLP | DOM |
| 862 Morris Tpke | $555,000 | $498,000 | $455,000 | 3 | 1.1 | Colonial | 82% | 76 |
| 9 ROSEDALE AVE* | $699,000 | $699,000 | $700,500 | 4 | 2 | Colonial | 100% | 8 |
| 42 WHITTINGHAM TER* | $849,000 | $849,000 | $825,000 | 4 | 2.2 | Colonial | 97% | 36 |
| 106 SPRING ST* | $849,000 | $849,000 | $785,000 | 4 | 3.1 | Duplex | 92% | 3 |
| 24 MAPLE TERRACE | $850,000 | $799,000 | $730,000 | 4 | 3.1 | Colonial | 86% | 66 |
| 26 COLONIAL WAY* | $895,000 | $850,000 | $845,000 | 3 | 2.1 | Colonial | 94% | 91 |
| 49 BALTUSROL WAY* | $950,000 | $950,000 | $923,000 | 7 | 3.2 | Colonial | 97% | 43 |
| 1 Bruce Path | $1,329,000 | $1,329,000 | $1,220,000 | 4 | 3.1 | Colonial | 92% | 61 |
| 5 CHAPEL HILL RD* | $1,550,000 | $1,550,000 | $1,485,000 | 5 | 3.1 | Custom | 96% | 17 |
| 18 COLONIAL WAY* | $1,595,000 | $1,399,000 | $1,275,000 | 5 | 4.1 | Colonial | 80% | 199 |
| AVERAGES | $1,012,100 | $977,200 | $924,350 | | | | 92% | 60 |
See More Market Stats for Millburn »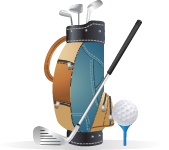 The Millburn area offers an endless supply of entertainment and leisure options. Millburn Cinemas, located in the bustling heart of Millburn, is conveniently close to restaurants and cafes and provides residents with the opportunity for unlimited and varied evening outings. Millburn even boasts its own live theater culture due to the presence of the highly-acclaimed Paper Mill Playhouse, which is a thriving, non-profit regional theater that is frequented by a long list of high-profile celebrity guests. This locale offers a wide variety of exciting cultural experiences.
The Millburn area has a remarkable amount of lush open spaces. The nearby South Mountain Reservation offers hiking trails, gorgeous overlooks, historic landmarks, a dog park, and a number of additional impressive attractions at the South Mountain Recreation Complex. Taylor Park in the heart of downtown Millburn provides beautifully maintained public spaces, gardens, a well-equipped playground, walking paths, athletic courts, and fields as well as the Bauer Community Center. Gero Park provides a swimming pool, playground, athletic fields, and courts as well as a 9-hole golf course. For our more adventurous outdoor enthusiasts, Cora Hartshorn Arboretum and Bird Sanctuary, which serves as an environmental education center, is a delight for nature lovers of all ages and boasts a historic woodlands garden with a wealth of different trees, flowers, and wildlife. Another must-see destination for lovers of the outdoors is Greenwood Gardens, a lovely 28-acre public garden which lies within Old Short Hills Park and is featured on the National Register of Historic Places. But that's not all – the Millburn Township Recreation Department at Millburn Town Hall provides information on camps, athletic programs and more!
For resident looking to boost their health and create a wellness regime, Millburn has a wide array of fitness clubs and gyms to choose from, and our golf lovers will be excited to learn that living in the Millburn area offers access to many excellent golf courses. including the remarkable and world-renowned Baltusrol Golf Club, as well as the infamously popular golf courses at The Canoe Brook Country Club. The Racquets Club of Short Hills offers top-notch facilities for tennis and racquetball enthusiasts, not to mention a swimming pool and a number of other luxurious amenities.

The Millburn and Short Hills area is notorious for its fabulous selection of restaurants, bars, and cafes. The towns offer a number of classy lunch and brunch spots where locals love meeting to dine and socialize. Millburn has a number of top-notch Italian restaurants, casual bistros, phenomenal steakhouses, and charming delis. Many independently-owned restaurants in the area serve specialty dishes that are known as local favorites, and residents revere these establishments for their friendly and high-quality service. The cuisine in the Millburn area is extremely diverse and the atmospheres range from fine dining to family-friendly. The Millburn restaurant scene can't be beat, offering first-rate fare in a range of homey and high-class settings!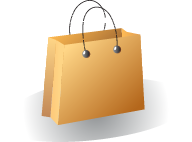 Millburn boasts some of the best shopping outside of Manhattan with local retail destinations providing everything from designer clothing to farm fresh produce. The Mall at Short Hills is the epitome of luxury, offering valet parking, a relaxed atmosphere, and 150 upscale stores. This impressive shopping destination provides an unrivaled shopping experience, combining class and convenience. Downtown Millburn also has a relaxing shopping district with classic charm and a great selection of independent specialty shops and boutiques.
Shopping for day-to-day necessities in Millburn is extraordinarily easy. Local markets and retail shops throughout the community are easily accessible while providing great service and quality experiences. Millburn even has local farmer's markets that sell fresh produce at affordable rates. The quality of local shops and markets in Millburn is a reflection of the area's friendly, comfortable, and quality-focused atmosphere.