You are here : Home
New Providence
New Providence Homes for Sale
New Providence provides contemporary living situated cozily within an area with a deep and extensive history. This serene setting features great schools, a social community, gorgeous neighborhoods, thriving commerce, beautiful parks, and natural spaces all within close proximity to New York, allowing New Providence residents are able to enjoy peaceful, small town living while having easy access to a more metropolitan experience. This peaceful, classy, and family-friendly locale has a lot to offer and is perfect for those looking to enjoy modern convenience mixed with classic charm.

New Providence
School Information

The New Providence School District is dedicated to academic excellence. The district consists of two elementary schools, Allen W. Roberts and Salt Brook, The New Providence Middle School   and the New Providence High School, and they are frequently distinguished by numerous awards and acknowledgements. New Providence High School was recently named a National Blue Ribbon school by the U.S. Department of Education, and Salt Brook Elementary was recognized as a School of Character, selected on its strength of outstanding work in encouraging ethical, academic, and social growth. The district offers extensive services for student support alongside an array of extracurricular activities and advanced courses run by a dedicated team of education professionals, and even offer an enriching summer program. The New Providence School District provides outstanding service and serves as a model for other districts to follow.
New Providence
Commuting Info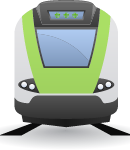 New Providence has two train stations, the New Providence Station and the Murray Hill Station, that provide residents with easy access hassle-free commuting.  Service on NJ Transit's Gladstone Branch Line provides direct and speedy service to Manhattan and Hoboken.
New Providence is in close proximity to I-78, the Garden State Parkway, and the New Jersey Turnpike, allowing residents to commute by car with ease.
The Newark Liberty Airport is also within a 25 minute drive from New Providence, offering easy access to domestic and international travel.
New Providence
Market Stats
Data compiled from the GSMLS. Deemed reliable, but not guaranteed. We feel that if you are in the market to buy or sell real estate in Berkeley Heights, it is important to understand the trends in Active Listings, Days on the Market, and Listing to Sale Price ratio so that you can make an educated decision.
OLP: Original List Price
LP: List Price at time of sale
SP: Sale Price
DOM: Days On Market
| | | | | | | | | |
| --- | --- | --- | --- | --- | --- | --- | --- | --- |
| ADDRESS | OLP | LP | SP | BR | BA | STYLE | SP/OLP | DOM |
| 152 PASSAIC ST | $524,999 | $410,000 | $415,000 | 3 | 2 | Cape Cod | 79.05% | 196 |
| 59 OXBOW DR | $650,000 | $574,900 | $570,000 | 3 | 1.2 | Split Level | 87.69% | 143 |
| 75 SEVEN OAKS DR | $650,000 | $575,000 | $547,500 | 4 | 2.1 | Bi-Level | 84.23% | 126 |
| 292 ELKWOOD AVE | $575,000 | $575,000 | $560,000 | 4 | 2 | Cape Cod, Colonial | 97.39% | 31 |
| 4 DOUGLAS ST | $650,000 | $590,000 | $575,000 | 5 | 3 | A-Frame | 88.46% | 225 |
| 89 HICKSON DR | $599,000 | $599,000 | $620,000 | 4 | 2 | Cape Cod | 103.51% | 17 |
| 161 CRANE CIR | $667,000 | $645,000 | $645,000 | 4 | 3.1 | Split Level | 96.70% | 182 |
| 113 EVERGREEN AVE | $879,500 | $749,000 | $724,000 | 4 | 2.1 | Split Level | 82.32% | 298 |
| 21 PINE CT | $1,650,000 | $1,650,000 | $1,575,000 | 6 | 4.2 | Colonial | 95.45% | 44 |
| AVERAGES | $760,611 | $707,544 | $692,389 | | | | 90.53% | 140 |
See More Market Stats for New Providence »
New Providence
Recreation Info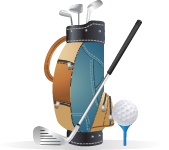 The Borough of New Providence Recreation Department sponsors a full roster of activities throughout the year, from a variety of summer camp programs including Playground Camp, Camp Lincoln, Tennis and Sports Camp and a Teen Venture Camp to a long list of baseball, softball, tennis, and youth programs.  The Department is responsible maintaining the immaculate state of the town's 3 playgrounds, an ice skating rink, eight baseball fields, and eight public tennis courts. The New Providence Community Pool has two Olympic sized pools and a kiddie pool as well as a basketball court, shuffleboard and eight tennis courts. New Providence is also home to boutique health clubs furnished with state-of-the-art equipment for use during their many exercise classes as well as tennis programs for adult and junior players.
The Watchung Reservation is the largest park in Union County with endless hiking trails, playgrounds, a picnic area and the Trailside Nature and Science Center.  Bird lovers must visit the nearby Raptor Trust, a private, professionally staffed bird sanctuary and rehabilitation center.
Among the area's selection of beautiful parks and playgrounds, a local favorite is Oakwood Park, which features baseball and soccer fields, a nature trail, ice skating ponds, canoeing, and many additional amenities. The amazing parks and facilities in New Providence offer never-ending, family-friendly leisure activities.
New Providence
Restaurant Info

New Providence residents have a wide assortment of delicious dining options at their fingertips. The area is known for its casual diners with excellent service and homestyle fare, but there are also ample fine-dining establishments and BYOBs that offer high-quality cuisine. Parents also love to sample the wide variety of cuisines in the many casual, family-friendly restaurants. Locals can enjoy the area's gourmet delis, comfortable pizzerias, and classy steakhouses, or indulge in a variety of additional cuisines including Chinese, Thai, Mexican, Japanese, or Italian fare. The elegant atmospheres coupled with an unwavering focus on quality and customer service present in every one of these local establishments showcases the distinct charm of the New Providence community.
New Providence
Shopping Info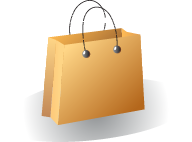 The warm and welcoming community spirit is clearly conveyed through New Providence small business owners.The creation of the area's vibrant downtown business district is directly credited to  The New Providence Business and Professional Association, a group of merchants and professionals who have come together to make New Providence a premiere shopping destination. The Association also sponsors and organizes a wonderful Farmer's Market that sells fresh fruits, vegetables, pies, and specialty items. This exciting shopping district also offers custom made clothing retailers, boutique children's clothing stores, high-quality jewelry stores, salons, and spas. The locally and independently owned businesses really emphasize the area's sense of community, creating a vibrant small business conglomerate that every town resident can be proud of.