You are here : Home
Short Hills
Short Hills
Town Video
Short Hills Homes for Sale
Short Hills is one of the most sought-after towns in the country for a seemingly infinite number of reasons. The area boasts beautiful homes, excellent schools, abundant natural space, and easy access to Manhattan. Foodies will delight in the abundance of excellent dining options in the area, and, whether you are looking for designer labels, household goods, or farm-fresh produce, you'll have plenty of shopping options. Short Hills also has more artists, designers, and people working in media than 90% of the communities in America, and this concentration of artists helps shape the area's distinguished character.

[optima_express_toppicks id="236519″ sortBy="pd" displayType="grid" resultsPerPage="6″ header="false" includeMap="false"]
Short Hills
School Information

Looking for academic excellence?  You have come to the right place!  Millburn Township Schools are top-notch. Millburn High School is distinguished as a Blue Ribbon School and is consistently ranked as one of the top schools in the state of New Jersey, not to mention one of the top high schools in the entire country.  There are 5 quality, high-ranking elementary schools serving the Short Hills/Millburn area (Glenwood, Hartshorn, Deerfield, South Mountain, and Wyoming) as well as the distinguished Millburn Middle School, which has been named a Benchmark School of Excellence based on state assessments. Millburn Township Schools not only provide top-of-the-line educational services, but they are also equipped with an extensive amount of resources and programs to provide comprehensive support and enrich the lives of both the students and their families.
Short Hills
Commuting Info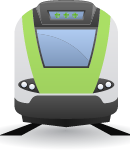 Due to the ease of commuting into Manhattan from Short Hills, this area has become a popular choice for New York-based professionals.  The conveniently located Short Hills Station provides access to NJ Transit's Morris & Essex Line and Gladstone Branch Train Line, offering a speedy, no-hassle commute to New York Penn Station. The Port Authority of New York and New Jersey also offers additional routes for rapid commuting into and throughout NYC.
The Short Hills area also provides easy access to major roadways such as routes 24, 280, I-78, the New Jersey Turnpike, and the Garden State Parkway, which makes commuting or traveling by car convenient and hassle-free. Short Hills Residents also enjoy the privilege of having The Newark Liberty Airport, a major continental and international gateway, within a 20-minute drive.
Data compiled from the GSMLS. Deemed reliable, but not guaranteed. We feel that if you are in the market to buy or sell real estate in Millburn Short Hills, it is important to understand the trends in Active Listings, Days on the Market, and Listing to Sale Price ratio so that you can make an educated decision.
OLP: Original List Price
LP: List Price at time of sale
SP: Sale Price
DOM: Days On Market
| | | | | | | | | |
| --- | --- | --- | --- | --- | --- | --- | --- | --- |
| ADDRESS | OLP |  LP  |  SP  | BR | BA | STYLE | SP/OLP | DOM |
| 862 Morris Tpke | $555,000 | $498,000 | $455,000 | 3 | 1.1 | Colonial | 82% | 76 |
| 9 ROSEDALE AVE* | $699,000 | $699,000 | $700,500 | 4 | 2 | Colonial | 100% | 8 |
| 42 WHITTINGHAM TER* | $849,000 | $849,000 | $825,000 | 4 | 2.2 | Colonial | 97% | 36 |
| 106 SPRING ST* | $849,000 | $849,000 | $785,000 | 4 | 3.1 | Duplex | 92% | 3 |
| 24 MAPLE TERRACE | $850,000 | $799,000 | $730,000 | 4 | 3.1 | Colonial | 86% | 66 |
| 26 COLONIAL WAY* | $895,000 | $850,000 | $845,000 | 3 | 2.1 | Colonial | 94% | 91 |
| 49 BALTUSROL WAY* | $950,000 | $950,000 | $923,000 | 7 | 3.2 | Colonial | 97% | 43 |
| 1 Bruce Path | $1,329,000 | $1,329,000 | $1,220,000 | 4 | 3.1 | Colonial | 92% | 61 |
| 5 CHAPEL HILL RD* | $1,550,000 | $1,550,000 | $1,485,000 | 5 | 3.1 | Custom | 96% | 17 |
| 18 COLONIAL WAY* | $1,595,000 | $1,399,000 | $1,275,000 | 5 | 4.1 | Colonial | 80% | 199 |
| AVERAGES | $1,012,100 | $977,200 | $924,350 | | | | 92% | 60 |
See More Market Stats for Short Hills »
Short Hills
Recreation Info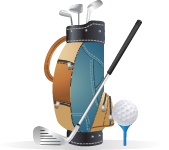 Short Hills is home to a wide variety of entertainment and leisure options, offering multiple movie theaters, restaurants, cafes, and shopping destinations. Short Hills even boasts its own live theater culture due to the presence of the highly-acclaimed Paper Mill Playhouse, a thriving, non-profit regional theater that is frequented by a long list of high-profile celebrity guests. Short Hills offers a plethora of enriching cultural experiences.
Short Hills features an abundance of lush, green spaces with breathtaking scenery. The nearby South Mountain Reservation offers hiking trails, gorgeous overlooks, historic landmarks, a dog park, and a number of additional impressive attractions at the South Mountain Recreation Complex. The Cora Hartshorn Arboretum and Bird Sanctuary, which serves as an environmental education center, is a delight for nature lovers of all ages, featuring a historic woodlands garden with a wealth of different trees and wildlife alongside one of the greatest concentrations of native wild flowers in New Jersey. Another key destination for lovers of the outdoors is Greenwood Gardens. This lovely 28-acre public garden, just within Old Short Hills Park, is listed on the National Register of Historic Places and is described as a time capsule of New Jersey's gracious past. Taylor Park, in the heart of downtown Millburn, provides gorgeously maintained public spaces, gardens, a well-equipped playground, walking paths, athletic courts and fields as well as the Bauer Community Center. Gero Park provides a swimming pool and a  9-hole golf course as well as playgrounds, fields, and athletic courts. The Millburn Township Recreation Department at Millburn Town Hall is also happy to provide information on the area's camps, athletic programs, and more!
Living in Short Hills offers access to many excellent golf courses including the remarkable and world-renowned Baltusrol Golf Club as well as the hugely popular golf courses at The Canoe Brook Country Club. The Racquets Club of Short Hills offers top-notch facilities for tennis and racquetball enthusiasts as well as a swimming pool and a number of other luxurious amenities. Short Hills also has a very healthy share of fitness clubs and gyms for the health and wellness needs of residents.
Short Hills
Restaurant Info

There are some absolutely fabulous restaurants, bars, and cafes in the Short Hills area, so you won't need to go very far to find what you're craving for breakfast, lunch, dinner – or anytime in between. The area offers a number of bakeries and cafes that are great for relaxing meals with friends or grabbing coffee and treats on the go. Short Hills has everything from low-key lunch spots to upscale restaurants, as well as a variety of classy nightlife destinations. The culinary scene in the area is family-friendly while still maintaining a focus on quality food and excellent service.  Locals love exploring all of the wonderful independently-owned local staples in Short Hills.
Short Hills
Shopping Info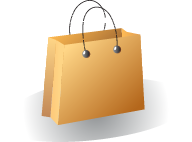 Short Hills boasts some of the best shopping options outside of Manhattan. The Mall at Short Hills offers a luxurious shopping experience with 150 upscale stores selling designer brands, and its relaxed and elegant atmosphere offers an unrivaled shopping experience, combining class and convenience.
Short Hills also has a number of convenient supermarkets and a wide selection of specialty shops. Every convenience that you could ever imagine is easily within reach in the Short Hills area, which only adds to the leisurely lifestyle that this area affords. Short Hills offers conveniently located jewellery stores, farmers markets, hardware stores, a post office, dry cleaners, and more. Residents love the selection of shopping districts and the number of quaint, locally-owned shops, and are simply spoiled by the infinite range of options in their area.