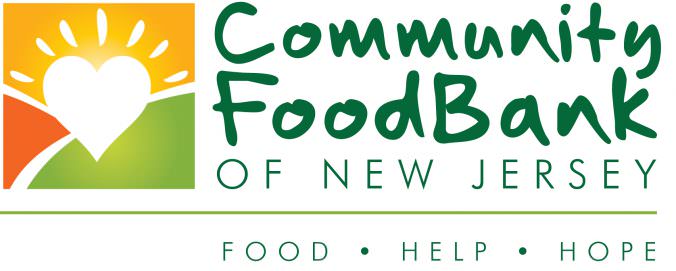 The mission of the Community FoodBank of New Jersey is simple, but not easy. Food insecurity is a growing problem and the goal of the Community FoodBank of New Jersey (CFBNJ) is to fight hunger and poverty in New Jersey by assisting those in need right now, as well as seeking long-term solutions.  CFBNJ works diligently to engage, educate, and empower all sectors of society in the battle against hunger and poverty. For our neighbors, especially families, and for the volunteers and donors who support them, the CFBNJ is the powerful change agent that fills the emptiness caused by hunger with the basic human essentials that people need to survive.
Here are 5 things you should know about CFBNJ and what they do:
The Community FoodBank of New Jersey started in the back of the founder's station wagon more than 40 years ago. Today, the CFBNJ works out of two facilities – in Hillside and Egg Harbor Township – that total to 314,000 square feet!
Last year, CFBNJ distributed more than 43 million pounds of food among our neighbors in need, and 25 percent of that was fruits and vegetables. Addressing hunger as a health issue is a priority at CFBNJ because of the gap between hunger and health. 75 percent of the people we serve often choose inexpensive, unhealthy food as a way to cope.
CFBNJ works with more than 1,000 community partners – including soup kitchens, food pantries and shelters – to get food to the people who need it most (1.1 million people in New Jersey face hunger). The CFBNJ has an array of feeding programs that provide: nourishing after-school meals for kids (Kids Cafes), weekend bags of food for struggling households (Family Packs), monthly boxes of supplemental food for seniors, and more.
The Community FoodBank of New Jersey runs a job-training program out of its commercial kitchen in Hillside. The free, 16-week program (Food Service Training Academy) addresses the root cause of hunger – poverty – by providing graduates with marketable skills that lead to a living wage. The program has graduated more than 900 students and has a job-placement rate of 90 percent.
Volunteers are the lifeblood of the organization. Last year, CFBNJ had almost 50,000 volunteer visits, totaling to more than 121,400 hours (the equivalent of 61 full-time employees!). They could not do what they do without volunteers, donors and hunger-fighting advocates!
There are so many amazing non-profit organizations serving the members of our communities along the MidTown Direct Train Lines. It is an honor for The Sue Adler Team to feature so many of these organizations through our 100th Home Sale Charity Program. We're humbled by the work that they do and we are proud to feature each one by providing more in-depth information about them and how they serve. The 2017 Sue Adler Team 100th Home Sale Charity Program is up and running and first round voting is well under way! We invite you to learn more about how our Team will give away $20,000 across 6 local charities upon the close of our 100th home sale of the year, and how YOU can decide which charity moves on to the final round of voting. Visit www.sueadler.com/100home to vote daily for your charity of choice, and the top 6 vote-getters will move on to the final round. To learn more about the Community Food Bank of New Jersey, and the amazing work that they do, please visit www.cfbnj.org.