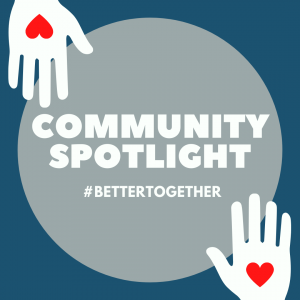 For those who face homelessness, who lack the space to self-isolate, and who are at greater risk of contracting COVID-19, Bridges is here to help! The group with a mission to end homelessness has no plans to cease operations because of the pandemic; rather, the group is taking extra precautions to protect its teams and continue to serve its constituents.  Since September 1988 Bridges has used volunteer-driven outreach and individual case management to improve people's health, housing, and independence. By forming relationships with those experiencing homelessness, Bridge workers are able to address people's urgent needs. Bridges maintains that now, with the COVID-19 pandemic, it is more important than ever to serve susceptible communities.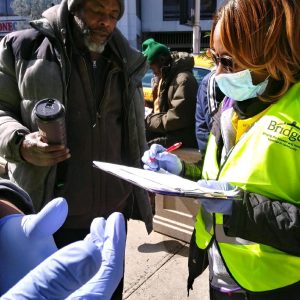 To do so, while slowing the spread of the virus, Bridges developed a number of safety protocols: Those who make direct contact with clients must wear gloves and masks; the group also increased its outreach in Newark to 7 days a week to check in more frequently on the individuals living on the streets and in local shelters.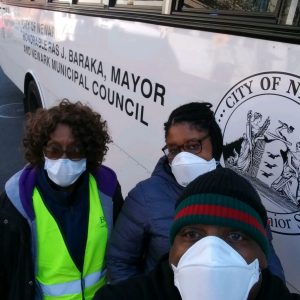 The City of Newark Health Department is working with Bridges to ensure that unsheltered individuals have access to shelter and appropriate resources. Bridges has an office in Summit, where it continues to serve our neighbors each Friday. It has developed partnerships with both the Department of Health & Community Wellness and Newark's Commission on Homelessness, for planning and preparedness.
To support Bridges's mission and help vulnerable populations in our community, you can: 
–Make a purchase from Bridge's Amazon Wish List
-Donate Toiletries or Shelf Stable Lunches via the Summit office's curb-side donation drop off between Monday-Thursday from 9am-2pm. Bridges asks that you call ahead of time 908.273.0176