Main Content
Summit, New Jersey is a scenic and highly sought after locale with gorgeous homes and an upscale town center. The township features exquisite estates, charming family homes, cozy townhouses, and fabulous condominiums, all set within a peaceful and social community. Summit's location makes transportation to New York extremely convenient, and its award-winning schools, plentiful recreational activities, and rich history is impossible to upstage. Summit residents love to call this community their home!
Summit has so much to offer its residents: convenient transportation to New York City, award-winning schools, plentiful recreational activities and programs, and a rich history! It is no surprise that so many people choose to call Summit home!
The Summit Public Schools consist of a number of remarkably distinguished institutions. The district offers top-notch early childhood education through Jefferson and WIlson Primary Centers, which offer both Pre-K and Kindergarten, and the five elementary schools within the district (Brayton, Franklin, Jefferson, Lincoln Hubbard, and Washington) have a strong reputation for academic excellence. The LCJ Summit Middle School is well-known for its dedicated and award-winning staff as well as their multitude of enriching academic, musical, and athletic programs that help students expand their horizons. Summit High School takes an individualized, student-centered approach to educational achievement that focuses on future career goals and continuing education preparation. The entire public school district thrives on community engagement and familial involvement, and every member strives to ensure that students are prepared for responsible citizenship by providing an optimal level of support through their numerous services and programs.
The Summit area also offers a great selection of local summer camps including the Kent Place School summer camp, the creative camps at the Visual Arts Center of New Jersey, sporting activities sponsored by The Summit Department of Community Programs , and the Summit YMCA's camp program.
New Jersey » Summit
Summit, New Jersey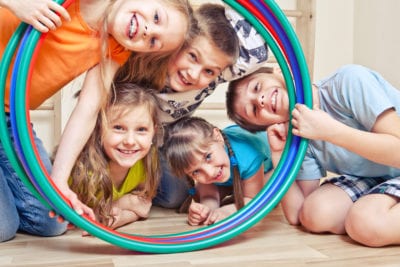 Summit's entertainment options and cultural attractions are simply unmatched. The area is home to the Visual Arts Center of New Jersey, which hosts stimulating contemporary art exhibitions and offers a nine-studio art school with a range of engaging programs for any age, and the historic Summit Playhouse stages several shows a year and supports the Kaleidoscope Theatre for Youth. The Summit Chorale is New Jersey's oldest community chorus (as they recently celebrated their 100th anniversary), and performs a huge variety of works from the classics to innovative modern pieces. Founded in 1983, Summit Symphony gives at least three free dazzling recitals a year, and for our movie lovers, the Clearview Cinema is a quality theater that premiers the latest films in a comfortable atmosphere.
The entire atmosphere of Summit has an artistic flare thanks to the The Mayor's Partnership for Public Art program. This effort has raised tens of thousands of dollars to bring art to the community since 2002, ranging from free jazz concerts and sculpture exhibitions in Wilson Park to the simple act of brightening up some of the city's bus shelters with stained glass panels.
Summit has an impressive amount of green spaces with over 70 acres dedicated to public parks.  The Reeves-Reed Arboretum,listed on the National and State Registers of Historic Places, is a beautiful destination with over 12 acres of gardens and woodlands, and Memorial Field's enormity encloses baseball/softball fields, soccer fields, a track, tennis courts, and a playground. For the athletically inclined, the Tatlock/Greenfield Recreation Fields boast a synthetic turf football stadium and track, along with four lighted tennis courts, practice fields, and a playground. Glenside Fields, Mabie Playground, and Wilson Park offer additional athletic fields, courts, and green spaces, and Briant Park's 30 acres is full of gorgeous, natural scenery for a stroll during the idyllic spring and summer months.
When it comes to leisure and recreation, Summit fulfills their residents' every need. The City of Summit Recreation Department sponsors a wide array of athletic activities and summer camp programs, and  The Family Aquatic Center ensures that residents have a relaxing area to cool off and socialize during the summer months.  The area also has great golfing opportunities at the distinguished Baltusrol Golf Club, the  Canoe Brook Country Club, and the Summit Municipal Golf Course. The Beacon Hill Club offers immaculately manicured facilities, tennis courts, a pool, and an ice skating rink, and if you're in search for some family friendly activities, be sure to visit the historical and educational Watchung Reservation or take a trip to the Turtle Back Zoo.
The Downtown Summit shopping area provides both a relaxing atmosphere and a world-class shopping experience, featuring a large selection of family-owned shops. This downtown shopping experience draws in every resident and newcomer with its fashionable boutiques, florists, gift shops, jewelers, antique shops, bookstores, galleries, and stores specializing in fine wines and gourmet food. Downtown Summit hosts fun community events throughout the year that bring the entire community together, and the numerous restaurants give locals infinite options to socialize with their neighbors. If you're looking to treat yourself to a little pampering, you've got plenty of choices among the area's selection of salons, spas, and nail salons. Summit also offers a number of conveniently located shopping centers with supermarkets, retail stores, specialty shops, and bakeries for your everyday needs, and locals love the frequent Farmer's Markets that open up in the area that tout fresh produce and homestyle fare. The cherry on top is the short distance from Short Hills Mall, which provides every retail need imaginable in a high-class setting. The one-of-a-kind shopping experience in Summit adds a flourish to the enjoyment of this spectacular locale.
Summit offers a delectable and varied restaurant scene. One of the area's major perks is the amount of available outdoor dining and sidewalk cafes that add to the sophisticated yet cozy atmosphere of the town. A full range of cuisines is within reach, with everything from casual delis and pizza shops to formal wine bars and steakhouses. The area features an impressive array of cuisines with Japanese, Mediterranean, Italian, Spanish, and Indian restaurants satisfying every palette. Of course, there are a number of classic New Jersey diners in residence, serving hearty homestyle dishes. The wonderful dining options in Summit offer something for every taste imaginable.
Summit Commuting
Commuter Info
Score Your Home
We feel that if you are in the market to buy or sell real estate in this town, it is important to understand the trends in Active Listings, Days on the Market, and Listing to Sale Price ratio so that you can make an educated decision. If you are interested in learning how current market trends affect you as a home seller or buyer, we would love to chat! Call us at 973.936.9129. Data compiled from the GSMLS. Deemed reliable, but not guaranteed.
Summit
Homes For Sale

Sorry we are experiencing system issues. Please try again.