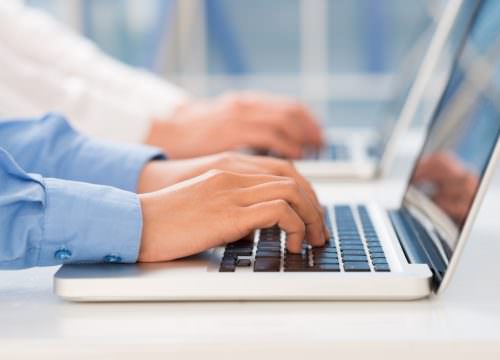 If you're concerned about the NJ Transit Mid Town Direct commuter nightmare that we've been promised this summer, we have a little piece of news that could turn your nightmare into a dream work situation. If you believe you'll be better off working from home instead of experiencing the crowded conditions and longer commute that we are all anticipating in the 6+ weeks of track work, but you're not sure you can be productive with the kids and the dogs and the neighbors living the summer life while you try to concentrate on the tasks at hand, then head to the Maplewood Library!
From July 10 – September 1, the Maplewood Library will be offering expanded hours, along with free high-speed wifi, access to Macs and PCs, wireless printing, outgoing fax machine, copying and printing, Notary Public, and quiet work areas. Additionally, a private work room will be available at the Main Library to Maplewood resident library cardholders by reservation, which you can set by calling 973-762-1622, extension 5002. Please have your library card handy when you call to make your private work room reservation.
For more information, please visit www.maplewoodlibrary.org.
Extended work hours in effect from July 10 – September 1 are as follows:
Main Library                                 Hilton Branch
Monday: 9 – 9                                   Monday: 9 – 5
Tuesday: 9 – 6                                   Tuesday: 12 – 8
Wednesday: 9 – 9                             Wednesday: 9 – 5
Thursday: 9 – 9                                 Thursday: 12 – 8
Friday: 9 – 5                                       Friday: Closed
Saturday: 10 – 5                                Saturday: Closed
Sunday: Closed                                  Sunday: Closed
The communities of Maplewood and South Orange are known for pulling together to solve our common problems, so it's no surprise that alternative work situations are being presented to alleviate the stress of the summer track work being done on the NJ Transit Mid Town Direct Line. We are definitely communities of commuters, but with a little ingenuity, it seems we can find ways to make a stressful situation just a little more tolerable. Want to become a part of this forward-thinking community? Give Sue Adler SOMA a call at 973-936-9129 or email [email protected] to talk to our Maplewood/South Orange community real estate experts – we are yours to count on!
Maplewood Memorial Library (Main Library) is located at 51 Baker Street and the Hilton Branch is located at 1688 Springfield Avenue.