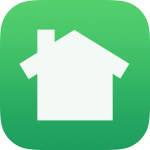 One of the ways your house becomes a home is when you feel like you've become a part of the community. There's something about having friendly neighbors who look out for each other that makes a place feel special. But if you're new to town, it can be tough to know how to connect, short of going door to door. So what do you do?
Get online, that's what! Nextdoor.com is a new private social network that is helping to bridge the gap between neighbors. It's a hyper-local online community that connects you to the people that live around you. Here's what you need to know to get started.
What is Nextdoor?
Nextdoor is a social media site that is solely dedicated to neighborhoods across America. By creating a free account, you have access to a private environment that is just for you and your neighbors. Not only does it allow you to get to know the people living around you, it's being used for everything from coordinating block parties to finding babysitters. You can post information about an upcoming block sale or classified ads. It even functions like a neighborhood watch, letting neighbors share information about crime in the area, power outages or lost pets.
Is Nextdoor safe?
Nextdoor operates on the notion that privacy and safety are paramount. That's why everyone who joins Nextdoor has to verity their address and use their real names. You choose what information you'd like to share, and it's not shared with advertisers. They enforce guidelines about treating everyone with respect and sharing helpful information. And only people inside your neighborhood can see your full profile and past posts. It's even connected to authorized local police and fire departments. And it can make your neighborhood safer by allowing users to post footage from security cameras and share information about break-ins or vandalism. Their mission is to make our neighborhoods stronger and safer.
How does Nextdoor work?
When you create an account on Nextdoor, you can either join your neighborhood or create one if it doesn't yet exist. It's like having your own personal website for your neighborhood. You can send email invitations to your neighbors to join the site and post information to your neighborhood feed. You can also have discussions with nearby neighborhoods and create specific groups around various topics of interest. It's a great way to learn more about your neighbors, coordinate activities and share important information.
Is my neighborhood on Nextdoor?
Are you curious if your Midtown Direct Train Line community is on Nextdoor? Follow the links below to find out. If not, why not take the lead and start one for your neighborhood? There are already more than 114,000 neighborhoods across America and 10 million registered users utilizing the site.
Would you like more information?
If you'd like more information about buying or selling a home in any of the Midtown Direct Train Line communities listed above, please click here to contact an agent from The Sue Adler Team. We love meeting and helping our neighbors or neighbors-to-be!