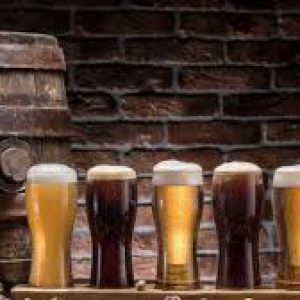 What comes to mind when you think of beer? College keggers, summer barbecues and baseball games? Maybe certain Supreme Court justices? Some national brands, such as Budweiser, are ubiquitous. Their tastes are iconic and never change. For many, one of these brands was likely their first sip of alcohol. But as you grow older, you get tired of drinking the same one or two beers and so you start to desire a taste that's more complex.  So you move on to wine or spirits. However, maybe it's time to come back and give beer another chance.
While the explosion of craft and small breweries is not necessarily a new phenomena, we are continuing to see their proliferation because of unique, innovative, bold and creative offerings.   Persian lime & sea salt, sweet fragrant pineapple, peaches & muskmelon, hibiscus flower, rosemary and mango – sound interesting? If it does, than check out these craft and microbreweries near us:
Nestled in the back of a warehouse in Chatham township, Twin Elephant Brewing Company opened its doors just two years ago.  However, the owners, who grew up together in Berkley Heights, had been brewing for over ten years in their garage. The brewery is headed by a beautiful wooden bar with eight taps that rotate weekly.  The industrial chic tasting room is family friendly and fully equipped with board games for the entire family.  Many have been flocking to this brewing company for its tasty beers, reasonable flights and relaxed atmosphere.
Opened just last week, Montclair Brewery has been four years in the making. According to the owners, husband and wife team Denise and Leo Sawadogo, Montclair Brewery will feature brews inspired by their roots in West Africa and the Caribbean. They will offer craft beer brewed on-site, and will have a tasting room for on-site or to-go consumption. It will open with five starting brews on tap, with plans to expand to a rotating, full roster of 10 beers. The brewery will also offer classes on homebrewing and a lineup of proposed events such as "beer yoga" and African Dance. Kids and pets are welcome too!
This craft brewery and tasting room, located in New Providence, is expected to open in the next few months.  Independently owned by New Providence locals, Untied intends to offer a variety of on premise beers via tap, in cans and growlers, and through special bottle releases that include hazy and hoppy IPAs, session ales and lagers, and special barrel aged and sour beers. Untied will unveil its modern and casual brewing and tap room very soon!