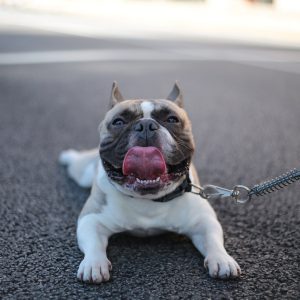 If you have little ones, you know what happens when they get bored – restlessness, destructive or attention seeking behavior, jumping, barking, digging in the trash. Wait, barking?  That's right, barking. If you haven't realized it by now, the little ones I'm referring to are dogs, who like people, get bored. And like people, they need stimulation and another walk around the neighborhood won't cut it.  Instead, throw Fido in the car and try these local dog friendly activities in the area.
Dog Friendly Events and Recreation
The South Mountain Reservation, the largest park in Essex County is a great place to take your dog. The park features hills, rivers, woodlands, and over 50 miles of trails. Enjoy inspiring views of New York City, a dramatic 25-foot waterfall at Hemlock Falls, the cascade of Maple Brook in the deep woods, and millponds, streams, and picnic areas. There is a two-acre dog park with some agility course features. Separate areas for large and small dogs are available, as is water for dogs and people, an owner observation shed, and time out pens for unruly dogs. You and your dog can also take a walk on the waterfront and enjoy a shaded path overlooking the swan boats and Turtle Back Zoo.
Brookdale Dog Park in Montclair is a 1.2 acre doggie play area with a 0.8 acre fenced in area for large dogs and a 0.4 acre fenced in area for small dogs. Both areas have a stone dust surface and various pieces of apparatus where the dogs can play and exercise. There are safety enclosures at each entrance to prevent unleashed dogs from running away, time out areas where excited dogs can be brought to calm down, dog washing areas, and water fountains.
Watchung Reservation, the largest nature reserve in Union County, has many hiking and riding trails with a playground, picnic areas, stables, a trailside nature center, and a visitor center as well. Dogs are allowed throughout the park and on the trail sand must be leashed.
Morristown National Historical Park The site of the winter encampment of the Continental Army and General George Washington during the winter of 1779, Morristown National Historical Park boasts 27 miles of hiking trails and acres of historic grounds. Leashed dogs are allowed on the grounds; they are not permitted in buildings.
Union County's Echo Lake Dog Park is a 3-acre off leash doggie play area with separate sections for large and small dogs. It is located within Echo Lake County Park, where leashed dogs are welcome to enjoy the facilities. Echo Lake County Park features a large lake, a fitness trail, pedal boats, a picnic area, a playground, restrooms, and a snack bar.
Morris Animal Inn Pool Great for splashing in the water, playing poolside, and chasing after toys. Sessions can be scheduled as an activity while boarding, grooming, or attending daycare. Doggy guests can swim and play the day away.
Short Hills Mall Sorry! Small dogs only.  Doggy strollers are available upon request.
Edison National Historic Park Home of Thomas Edison's home and laboratory in West Orange. Leashed pets are permitted in the park, but are not allowed in the buildings.
Lewis Morris County Park An off leash dog park, located in the Old Army Area, is open from 9 a.m. to sunset. Additionally, the 2,196-acre park has a hiking trail where dogs are permitted – on-leash – which is about 5 and a half miles. The path features opportunities to swim and or bike.
The Bernards Inn Take advantage of Yappy hour during summer in Bernadsville. You can socialize, order from a special menu and enjoy half-priced drinks while dogs indulge in healthy, gourmet treats prepared by Pastry Chef Duane Hendershot. Be sure to call for a reservation as space is limited.
Dog Days of Summer This event on August 19thfrom 12-2pm in Downtown Westfield promises to be an exciting time on Quimby Street and will feature a pet parade, pet portraits, animal adoption, toys, and more. There will be pools in which the animals can cool off and Quimby Street will be closed for the event. Leashes are required.
Bark in the Park This dog friendly event will be held from 6:30 p.m. (7:05 p.m. game time) to TBD on August 28, 2018. Bring your well-behaved socialized dog to the ballpark and enjoy Somerset Patriots Baseball with the whole family! All dogs will be able to participate in the Pooch Parade around the warning track of the field beginning at 6:30 pm. Dogs will be able to enjoy Dogsters Ice Cream during Yappy Hour in the top of the third inning!
Dogs Gone Wild– Off leash swimming and playing on September 9that Denville Dog Park would be fun for the entire family. The facility is fenced in and safe for all dogs. Fee for the event is $20 all money goes to support the Denville Dog Park and Animal Shelter