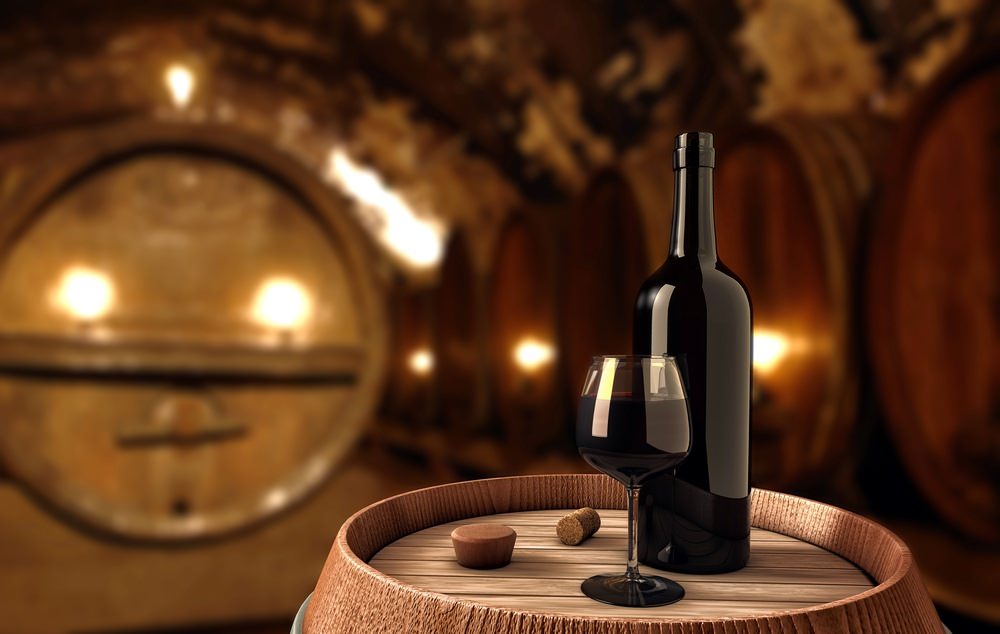 Get your tickets now for the New Jersey Harvest Wine Festival on Friday, November 6, at the Hilton Short Hills Hotel. Celebrate fall and enjoy an amazing array of 150+ expert picked wines. Enjoy full-bodied and rich reds, crisp whites, many specialty wines — awesome wines for fall.
Join the fun from 7-10 p.m., hang out and meet up with other wine lovers while enjoying live jazz. The New Jersey Harvest Wine Festival promises to be yet another great night of wine and merriment to remember.
Attendees will also enjoy light fare from the Hilton's AAA Four Diamond award-winning culinary experts to complement the wine, including farmstead artisan cheeses, crostini, ficelles, baguettes, crudite/dips, selection of hot pastas, and chef's choice of passed desserts. Artisan foods at sampling tables will also be featured at the event.
Harvest Wine Fest ticket buyers will get to enjoy a live jazz performance from Gil Parris, a Grammy-nominated rock, blues, jazz and pop guitarist. Parris is know for his blending of jazz, blues, rock and smooth jazz. He has recorded and toured as a solo artist and sideman with such acclaimed acts as Dr. John, Blood, Sweat & Tears, Diane Schuur, David Mann, Billy Vera, Bobby Caldwell and Toni Braxton.
Net proceeds from this event go to event co-host Family Promise of Bergen County, an outstanding organization dedicated to alleviating the plight of the homeless in Bergen County. Families with dependent children make up the largest and fastest growing segment of the homeless population. Family Promise is the only organization in Bergen County providing services and shelter to working homeless families.
Since 1986, Family Promise (formerly the Interreligious Fellowship for the Homeless) has played a pivotal role in serving thousands of Bergen County's most vulnerable citizens: homeless, hungry, and needy families and individuals. The initial program, the Overflow Shelter, housed homeless individuals at local congregations when the County Shelter was full. The Interreligious Fellowship (IRF) became Family Promise in February, 2010.
To meet the needs of working, homeless families, the IRF provided a Family Shelter at St. Cecilia's High School in Englewood called Fellowship House. Today, Family Promise shelters homeless families through a network of churches and synagogues around Bergen County. Family Promise is a National organization, with 182 affiliates in 41 states including 17 in New Jersey.
Since 1991, the Family Promise Walk -In Dinner Program has been providing dinner to approximately 150 people in the community 365 days a year. Dinner is provided and served by dedicated volunteers at the Bergen County Health and Human Services Center in Hackensack.
Admission to the festival includes three hours of tasting over 150 expertly curated wines; farmstead artisan cheeses, crostini, ficelles, baguettes, crudite/dips, selection of hot pastas, and chef's choice passed desserts; and a live jazz performance from Grammy-nominated guitarist Gil Parris.
Get 15% off when you purchase 10, 15, 20 or 25 tickets at one time (General Admission only). For bulk purchases not in those amounts email [email protected] and they will arrange a 15% discount for your group (minimum 10 people).
Purchase a VIP Suite ticket to enjoy a once-in-a-lifetime experience as you sip and nibble like a jet setter, enjoying 10 high-end wine selections ranging in price from $75 to $225 per bottle and sourced from locations like Champagne, Bordeaux, Burgundy, Argentina and California, plus exclusive specialty hors d'oeuvres.
VIP ticket buyers will sample vintage wines that are the crème de la crème of our wine partners' selections. These wines have scored a 90+ point rating on critics' scales, and some have surpassed the 95-point threshold, making them "classics."
Sorry we are experiencing system issues. Please try again.