Stay local this weekend and enjoy these three events in Millburn! From new books, to music and games, to performances, to pitching in to help make our community even brighter, there's something for everyone.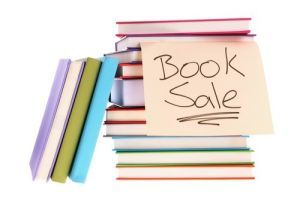 Friends of the Millburn Library Annual Book Sale on April 18 & 19: Head to the Millburn Library on Saturday, April 18, and Sunday, April 19, to support our local library and get some new spring reads. This annual event, sponsored by the Friends of the Millburn Library, accounts for nearly 20% of the group's fundraising efforts. The Friends support a number of library programs, including new acquisitions, book clubs, special events, and the annual summer reading program. Hours for the book sale: Saturday, April 18, 9:30 a.m. to 5 p.m., and Sunday, April 19, 1 p.m. to 4:30 p.m.
Annual Millburn Street Fair on April 19: Get ready for funnel cake and fun! The annual Millburn Street Fair will take place Sunday, April 19 from 11 a.m. to 5 p.m. on Millburn Avenue and Spring Street. Admission and parking are free. The festival is sponsored by the Millburn-Short Hills Chamber of Commerce. Investors Bank is the premier sponsor of the event. More than 150 crafters, artists, vendors and merchants will line both sides of Millburn Avenue and Spring Street which will be closed to vehicular traffic for the day. Free parking is available in all municipal parking lots April 19. An international selection of foods will be presented as well as live music, inflatable rides, pony rides, a petting zoo, games, clowns and jugglers. "DJ John" will create an "outdoor dance party" in lot 5 next to the municipal building beginning at 11 a.m., followed by a live performance by the Fine Line Band, who has performed throughout New Jersey at numerous outdoor events. The Paper Mill Playhouse will feature a special free performance at the fair from 4 to 5 p.m. WDHA-FM and WMTR-AM radio stations plan to award prizes until supplies run out. For more information, call the Office of Street Fairs at 908-654-1400 or the Millburn-Short Hills Chamber of Commerce at 973-379-1198.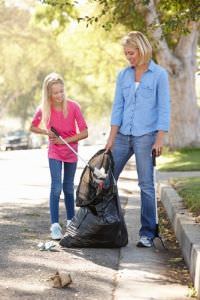 Clean Up Millburn 2015 Kicks Off On April 19: The Millburn Environmental Commission's annual week of cleaning will be from Sunday, April 19, through Sunday, May 3. This year's participating organizations include Girl Scout Troop 20116, Girl Scout Troop 20315, Glenwood Elementary School, the Millburn High School Environmental Club the Paper Mill Playhouse, and more. Shayne Miller, Director of Press and Public Relations at the Playhouse, told northjersey.com that his organization participates in Clean Up Millburn every year. This year, the staff will clean the area from the train station to the theater, including the brook behind the theater on Brookside Drive, according to Miller. The Millburn High School Environmental Club (MHSEC) has committed to cleaning the high school grounds, according to Club President Kunal Palawat. In addition to the cleanup, Palawat said that the club opened a greenhouse last week for plant sales. MHSEC is also petitioning to install environmentally friendly water fountains throughout the school, which Palawat said encourage reusable water bottles. The water fountains have designated spouts for refilling bottles, and censors that track how many plastic bottles have been saved, Palawat said. The club will also host "Aqua Fest," an annual program to educate local elementary school about the water cycle and how to prevent water pollution, at the end of May, Palawat said. Benes said that he hopes that all organizations will lend a helping hand in making Millburn a cleaner place to live. To register for Clean Up Millburn, visit goo.gl/forms/MA94AxjRZj.