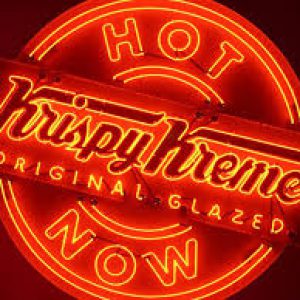 It's hard to beat the taste of a freshly made glazed Krispy Kreme donut. Still warm and sticky with glaze or the perfect amount of filling, the donuts seem to melt in your mouth. Loved by donut aficionados and sweetaholics, FoodandWine.com recently ranked Krispy Kreme's original glazed donut superior to any other donuts on the market comparing their texture as "lighter than air".
With how ubiquitous the Krispy Kreme brand is, you might find it hard to believe that until 2017, there was only one Krispy Kreme store in all of New Jersey.  Today there are two, but the North Carolina-based chain of donut shops has plans for more, including the just announced Krispy Kreme Doughnut Factory that will be located in Springfield on Route 22 East.
Construction of the 5,000 square foot store commenced last week and is expected to last about 90 days. Upon its completion, it will be one of the company's largest stores on the East Coast with the capacity to make over 100,000 donuts a day. Customers will be able to watch the donuts as they are being made and the location will include a drive-thru window for those that need their sugar fix in a hurry. So keep your eyes wide open for the neon red "hot light" that illuminates when bakers pull those delicious donuts out of the oven.
Thank you Krispy Kreme for opening a location near us!