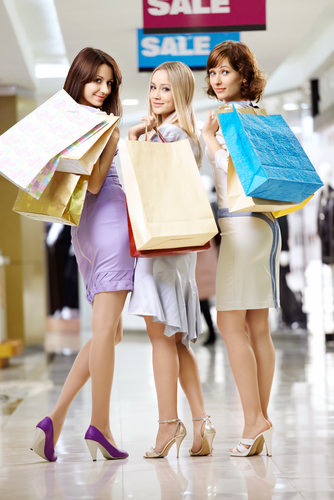 Location:
18 Bank Street
Summit, NJ 07901 (1E) | Get Directions »
Phone: 908-277-6100
Website: http://www.summitdowntown.org/
Summit Downtown is a non-profit organization representing retailers and businesses in the Special Improvement District. The purpose of SDI is to foster the development and improvement of the quality of life in the business community in the downtown area. It is governed by a 21 member Board of Trustees comprised of downtown retailers and property owners, community residents, members of the Common Council, the Mayor and the City Administrator.
Tax revenues are dedicated to benefit downtown as well as the City of Summit. SDI promotes downtown and its retail/business community through print and online advertising throughout the year and events like the Annual Restaurant Week, Girl's Night Out, Summit Farmers Market, Antique/Classic Car Show, Street Fair & Craft Show, Trick or Treat at Halloween, and December Holiday Events. They also partner with other non-profits such as the Summit Historical Society, Suburban Chambers of Commerce, Reeves-Reed Arboretum and Shaping Summit Together. The Board of Trustees meets the last Wednesday of each Month (except December) at 8 a.m. at City Hall.
Upcoming Downtown Events
For more information on any of the events below,
please call 908-277-6100 or email: [email protected]
The Summit Farmers Market
Come early and stay late to enjoy all that the market has to offer!
When:
Sundays, May 12 through November 24
Hours: 8 a.m. – 1 p.m.
Market locations:
May 12 – June 23 – Maple St/DeForest Ave
June 30 – August 25 – Beechwood Rd/Bank St
Sept. 1 – Nov. 24 – Maple St./DeForest Ave
Spring Street Fair
Join the fun with friends and family to enjoy music, games, rides, tasty food and more!
Location:
374 Springfield Avenue
Summit NJ 07901
When:
Sunday, April 28, 2013
11 a.m. – 5 p.m.
Girls' Night Out
When:
Thursday, May 2, 2013
9 a.m. – 5 p.m.
Gather your girlfriends and head into Summit for a night dedicated to 'girls' of all ages! Whether you're looking for great shopping deals, planning a relaxing evening dining with friends or just want to enjoy some of the great entertainment for the evening, Summit Girls' Night Out has something for everyone!
Also be sure to visit the Welcome Center and meet Tracy Beckerman, author and columnist who will be selling and autographing her new release "Lost In Suburbia : A Memoir of How I Got Pregnant, Lost Myself, and Got My Cool Back in the New Jersey Suburbs."
Click here to pre-register by April 30 and your name will be entered into a drawing for prizes donated by downtown merchants. 
All-American Fish Fry
When:
Saturday, May 18, 2013
11 a.m. – 5 p.m.
The Masons – Hill City Lodge #18 and the American Legion Post #322 will hold their annual event again in Lyric Park. It will be held at the corner of Beechwood Road and Bank Street. The two parking garages at Broad Street and Springfield Avenue will be available for FREE. Don't miss out on a delectable platter of fried fish, Cajun fries, coleslaw, homemade baked beans and sodaa!
Rain date: Sunday, May 19
Learn more about Summit's SHOPPING, FOOD & FUN