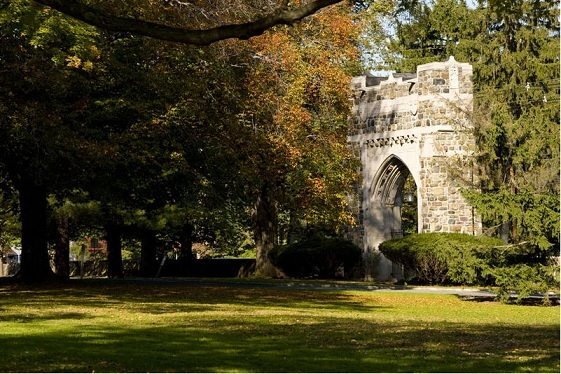 The Drew University is a private university found in Madison, New Jersey. It is originally known as the Drew Theological Seminary in 1867. The University later on expanded, wherein they included an undergraduate liberal arts college in the year 1928, then commenced a program of graduate studies by 1955. Most people often call the school as the "University in the Forest" since the school have suburban surroundings with roughly 186 wooded acres. The said school maintains a combination of undergraduate and graduate enrollment for about 2,500 students, with most of them living within the campus premises.
Drew is known to be affiliated with the United Methodist Church, however, it does not make any religious demands on the part of the students. A great number of the faculty members and students are United Methodist. General Commission on Archives and History of the United Methodist Church is on the campus.
Looking Back at the History of Drew University's
Back in the year 1987, Daniel Drew endowed his antebellum estate in Madision in order to build the Drew Theological Seminary. John McClintock was the very first president of the said seminar. Dr. James Strong published his seminal work. Until today, the Theological Seminary continues, dedicated to graduate candidates for services in the ministry. And as stated earlier, the institution grew to include a liberal arts college, as well as a graduate school.
The College of Liberal Arts admitted the first class with only 12 students in the year 1928. In the year 1955, the Graduate School became the third on the university's degree-granting entities.
Through its early years, Drew University provided educational opportunities for women, even when it comes to enrollment in religious classes. However, for a short period of time, Drew became an all-male institution, from the 1930s to 1942. By the time of the Second World War, the draft threatened to take a great number of students from Drew by enrolling them to the V-12 Navy College Training Program. It is even one of the institutions that gave way to a Navy Commission.
By the 1970s, the College had established a widely-imitated freshman seminar program. This provides an opportunity for first year students to participate in an intensive study of a topic of mutual interest. Some of the focuses of the curriculum were interdisciplinary study and creation of majors in behavioral studies, neuroscience, as well as Russian studies. Other fields are American studies, arts administration, museology, business management, dance, public health, and writing.
The University Today
At present time, the Drew University undergraduate costs around $54,200, not including the books, personal expenditures, and health insurance. Because of this, it is considered today as the most expensive school in the entire state of New Jersey. But it also offers academic scholarships and need-based financial aid.