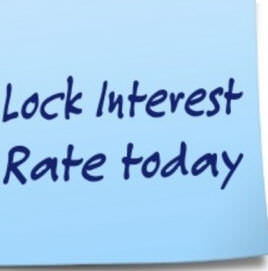 Super Conforming Loan Limits Set to Expire September 30
In the midst of the 2008 and 2009 recession, FNMA and FHA loan limits were raised as high as $729,750 in our area to accomodate a struggling housing market and economy.  As of September 30 these higher loan limits will expire. The new maximum high balance FNMA and FHA loan limit for our area will be $625,000.
Thinking ahead: If you are a home buyer in that price range,  the latest you can lock a loan rate for 60 days with the old loan limits will be the end of July.
This is also important for Sellers to take note of, as it totally changes a buyer's buying power and is more reason for you to get your house sold now if you are in the $800's to low $1M's  range.
Mortgage Interest Rates for Fixed Rate Mortgages*
Rates as of Monday, 11th July, 2011:
 
Term
Conforming
APR
Payment per
$1,000
Jumbo
APR
Payment per
$1,000
5/1 ADJUSTABLE
360
3.250%
3.408%
$4.35
3.375%
3.455%
$4.42
7/1 ADJUSTABLE
360
3.750%
3.912%
$4.63
3.875%
3.957%
$4.70
10/1 ADJUSTABLE
360
4.250%
4.417%
$4.92
4.250%
4.334%
$4.92
5/1 SUPER JUMBO
360
3.500%
3.660%
$4.49
%
0.000%
$0.00
7/1 SUPER JUMBO
360
3.875%
4.038%
$4.70
%
0.000%
$0.00
10/1 SUPER JUMBO
360
4.375%
4.543%
$4.99
%
0.000%
$0.00
15-Yr. fixed
180
3.875%
4.167%
$7.33
3.990%
4.137%
$7.39
30-Yr. fixed
360
4.625%
4.796%
$5.14
4.750%
4.836%
$5.22
FHA 30 Yr fixed
360
4.500%
4.670%
$5.07
4.500%
4.585%
$5.07
Courtesy of Steve LuptonLoan Officer ISB Mortgage Co., LLC Phone: 908-591-4235 Fax: 908-248-9700