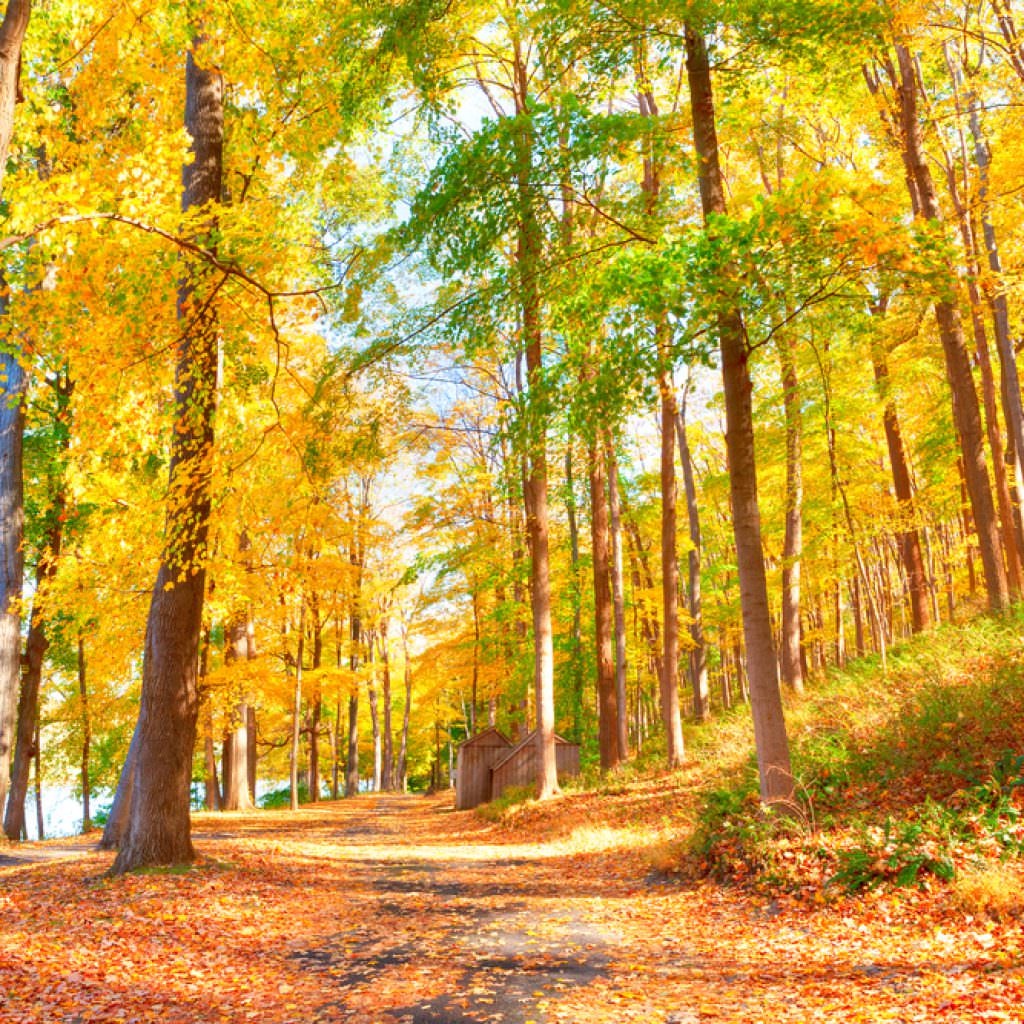 One of the top reasons to live in a Midtown Direct Train Line Community is our stunning natural scenery. There's a reason New Jersey is called "The Garden State." We have some of the best nature preserves, hiking trails and open spaces anywhere on the east coast.
October is easily one of the best months to enjoy our area's natural beauty. And from now until the end of the month, you'll experience peak fall color season in New Jersey. Here are some of the can't-miss places nearby to enjoy gorgeous fall foliage.
Hacklebarney State Park
The Black River is the heart of Hacklebarney State Park in Morris County, New Jersey. Colors are especially vibrant along the river trails winding through this popular destination. Visitors can enjoy hikes that are easy for beginners and families with children while still taking in all the fall foliage. Pack a lunch and enjoy a picnic on one of the many picnic tables scattered throughout the park.
Black River County Park
Located next to Hacklebarney, Black River County Park is another great place for fall color. Hike in the Black River Gorge starting at the old Cooper Mill and enjoy a short trip or a full day adventure. Since we've had a dry summer season, you're most likely to find the best color along rivers and near lakes, making this park an excellent choice.
Great Swamp National Wildlife Refuge
Another Morris County favorite is the Great Swamp National Wildlife Refuge. Take a leisurely stroll along the boardwalk at the Wildlife Observation Center. This 1.5 mile walk showcases many different species of wildlife as well as a wide variety of trees. With all the diversity, visitors are sure to enjoy the full spectrum of color, from scarlet reds to vibrant yellows.
South Mountain Reservation
Those of you in Essex County will enjoy an afternoon exploring over 2,000 acres of beauty at the South Mountain Reservation. For an added bit of whimsy, be sure to hit the Rahway Trail. There you may spy a magical fairy house or two.
Watchung Reservation
Watchung Reservation in Union County is another charming location to enjoy the fall colors. Take a walk along the trails near Blue Brook or Lake Surprise. Or explore Feltville, an abandoned village that is particularly scenic this time of year.
Delaware Water Gap National Recreation Area
If you're in the mood for a drive, then let the Delaware Water Gap National Recreation Area be your destination. The vast preserve is spread over 70,000 acres, straddling the New Jersey and Pennsylvania border. Hike a portion of the Appalachian Trail or take a scenic drive through a network of woodsy roads. The park even offers a series of events to help visitors appreciate the beauty of fall throughout the preserve. Grab the family, hop in the car and enjoy a spectacular, nature-filled day.
More Information
If you'd like more information about homes for sale in some of New Jersey's most charming and scenic communities, please click here to speak with an agent from The Sue Adler Team. We hope you have some time to get out and enjoy the beautiful fall scenery!