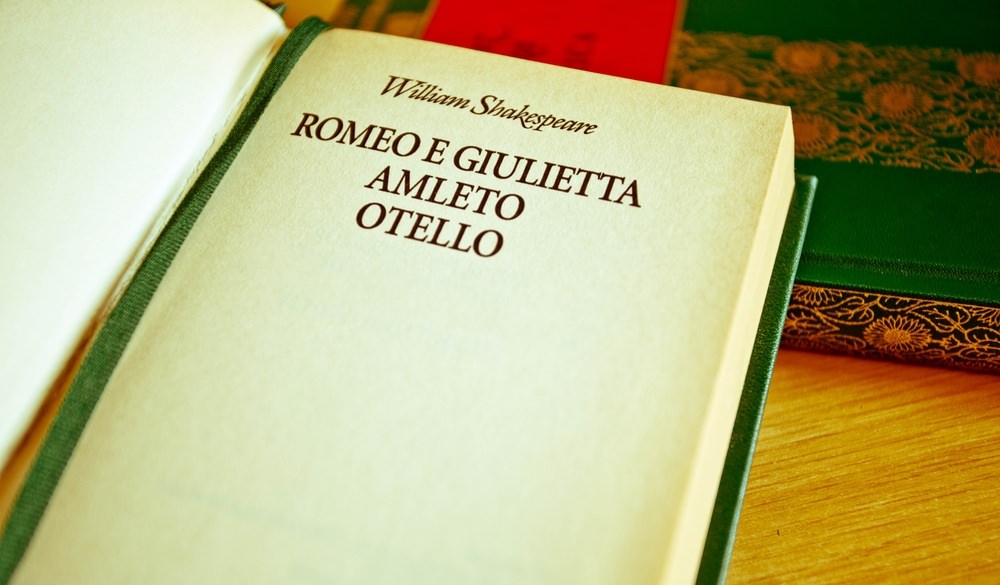 This summer, pack a picnic and relax in the Visual Art Center Garden in Summit, as the Shakespeare Theatre of New Jersey's Next Stage Ensemble performs. Each performance is an hour in length, followed by a fifteen minute question and answer session with the cast. The Visual Arts Center of New Jersey has partnered with one of the leading Shakespeare theatres in the nation to bring entertaining theatrical performances to the Garden each year. This program invites visitors to experience the Art Center in an exciting and different way.
On Thursday, July 7, you can enjoy a performance of Romeo and Juliet. In this classic Shakespearean tale that takes place in the hot summer streets of Verona, two idealistic teens discover love in a society consumed by senseless brutality. Filled with witty wordplay, lyric poetry and flashy sword-fights, Romeo and Juliet remains one of the most gripping and moving tragedies in Shakespeare's canon. Tickets are $8 for members and $12 for nonmembers.
On Thursday, August 6, there will be a performance of The Triumph of Love. In order to win the hand of the man she loves, Princess Leonide must disguise herself as a boy to win the favor of her true-love's disagreeable aunt and uncle. Mistaken identities, bumbling clowns, and new-found infatuations make this lighthearted farce a wonderful summer treat. Tickets are $8 for members and $12 for nonmembers.
The Next Stage Ensemble was created to foster the work of early career actors and to train them in ensemble-based performance techniques. Classic drama demands that actors are trained in this tradition. Participants work with The Shakespeare Theatre of New Jersey resident directors and guest directors on a fully developed production of an abridged classic play and a short collection of scenes and vignettes from the classical canon. These productions tour to over 30 locations throughout the state – including libraries, retirement homes, and community centers. The plays are rehearsed and performed in repertory.
In conjunction with The Shakespeare Theatre's mission as a teaching theatre, members of the NSE also take regular classes in Acting, Voice & Speech, Movement for the Actor and Stage Combat as well as master classes in various disciplines in order to hone and nurture the skills necessary to be a consummate theatre artist. Participants are given advanced seminars throughout the summer with working professionals from around the country to supplement & enhance the work done in the class room, the rehearsal room and on tour.
The Art Center's Garden is gifted by Shirley Aidekman-Kaye in memory of Milton Perlmutter, Herbert Brody, and Alex Aidekman.
For more than 80 years, the Visual Arts Center of New Jersey has been recognized as a leading arts institution in the tri-state region, serving over 30,000 individuals each year. Comprised of a renowned Studio School, a thriving exhibitions schedule, and a diverse calendar of programs and events, the Art Center engages the community in visual learning, interpretive programs, and art-making experiences in order to fulfill its mission of bringing art and people together.
The Visual Arts Center of New Jersey is located at 68 Elm Street in Summit.