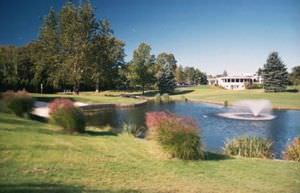 The Fairmount Country Club, located in Chatham, is a lovely facility offering many convenient services. Since its inception in 1962, the facility has hosted weddings, charity functions, wine tastings and special family occasions in addition to business meetings. The 18-hole golf course covers 6.741 yards and has a rating of 73.1 points. The slope rating on Bent grass is 134. The facility was designed and created by Hal C. Purdy and the general manager of the course is Alan Jacobs.
The Fairmount Country Club in Chatham is a private equity course with 72 pars and 25 tees. It offers a year round golf season and has amenities such as rental clubs and rental carts — the course has often been claimed as one of the best golf courses in the United States.
The Chatham club really has everything you would look for in a country club setting. Members can also enjoy tennis, pool and fellowship activities.  Besides regular golf outings held every Monday, there are organized mini-outings and various golf parties. The outings require 80 players, but some of the other events are smaller. Each event is coupled with receptions and lunch, all extremely entertaining and great networking opportunities.
The Fairmount Room
The Fairmount Room is a large function room that hosts events including The Holly Hop and the Men's Member-Guest dinner. The venue is large and accommodates almost 300 persons. The room opens to the patio area and offers a wonderful atmosphere especially during summer nights. There is also the Oak Bar and Room, the right venue for cocktail receptions, breakfasts, meetings and private business dinners. It can also be a pre-reception area during major events.
The Wine Room
The Wine Room inside the Fairmount Country Club in Chatham is a lovely and unique space. It includes 2 areas: the working wine cellar and the function room. The latter is used for lunch, business meetings and continental breakfasts as this room offers speakerphones, Internet access, projector and drop down screen. During the summer, some of the most popular rooms at Fairmount Country Club are the Grill, Dining and Terrace Bar Room which can accommodate a small number of people ideal for dinners, small parties and lunches. Finally, there is the Living Room, the smallest area inside the club. This room is comfortable and warm and was designed especially for small meetings.
This Chatham landmark is not just a place where you can go and play golf. Its lovey setting and tremendous resources are enjoyed by many and make it the ideal choice to host memorable events and meetings.
Fairmount Country Club
400 Southern Boulevard, Chatham, NJ 07928
(973) 377-8900