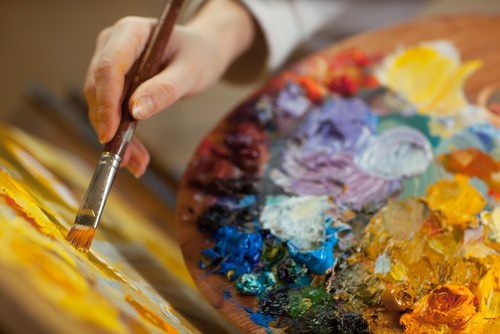 Express Yourself Studios is an art studio and art gallery dedicated to children and adults to express themselves creatively via classes in the arts. It is also a space where artists are welcome to create and display their work utilizing the studio's space, tools and tables. The Studio offers a Summer Art Workshop, an Artist-in-Residency Program and hosts birthday parties and art events throughout the year.
Family Art Night
Families join Express Yourself Studios for two hours of studio time, one guided art project, pizza, beverages and all materials required to facilitate the workshop. The workshop fee is $25 per person (4 or more participants the workshop fee is only $20 per person). Everyone leaves with a frame-worthy piece of artwork!
To join "Family Art Night," please register your family 2-3 days in advance.
When:
Every Saturday
4:00 p.m. – 6:00 p.m. (great for families with children ages 5+)
No Sessions – August 24, 31 & September 7
Artist-in Residency Program
Express Yourself Studios Artist-in-Residency Program provides a unique art enrichment workshop for childcare centers, public/private schools, senior centers and community organizations. The workshop provides a means of self-expression and develops self-awareness and self-confidence. Participants will have the opportunity to explore a broad range of media, including collage, painting, and pottery. Projects are often inspired by various master artists (e.g. Picasso, Matisse, Bearden, Lawrence, Van Gogh and many others).
To schedule a workshop or a series of sessions for your center or group, please contact the Studio  below.
Birthday or Art Parties
Express Yourself Studios Art Parties are available for children ages 2 and up.
Kids' Party Package includes:
Two hours of fun and creativity
One art/craft (painting, pottery, collage) or tie-dye t-shirts
One adult facilitator and 2-3 assistants to lead the project
All supplies needed for the project plus paper goods, invitations and balloons.
Each child will leave with their very own piece of artwork or t-shirt (no need for party favors!).
Address:
1877 Springfield Ave.
Maplewood, NJ
View map
Website:
www.expressyourselfstudios.com