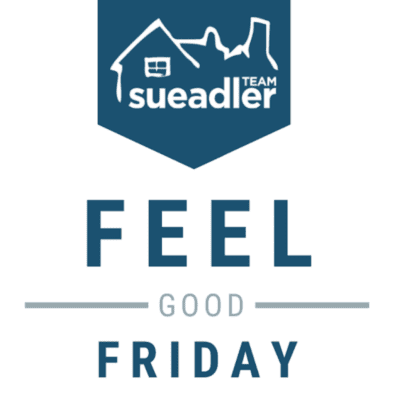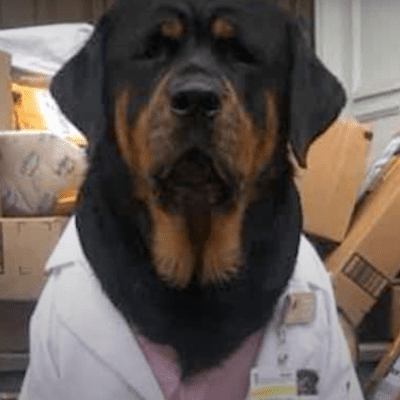 Even without a medical degree, Loki the Rottweiler is "treating" hardworking healthcare employees with care packages that make them smile.
Before the COVID-19 outbreak, Caroline Benzel and her pup, Loki, were known at the University of Maryland School of Medicine in Baltimore for bringing cheer to hospital staff and patients alike. Since Loki can no longer work the hospital frontlines, Caroline and Loki had to get creative.
While FaceTiming medical personnel from home, Caroline Benzel noticed that many doctors and nurses were developing skin rashes and irritation from wearing gloves and masks around the clock, and she wanted to help. Together, Loki and Caroline decided to provide the hospital with "Hero Healing Kits," containing skin lotion, boxes of tea, chapstick and baby powder. In a few short weeks, they have raised enough money to supply more than 1,400 total kits.
Caroline said, "THIS was the dream, and it is coming to fruition: not only to help frontline workers/first responders but to inspire others to do the same in their counties and states for their respective hospitals. Thank you again for all the love and support shown through all of this. We wanted to show our people keeping us safe some love, and because of you, we have been able to do that." To donate items to the "Hero Healing Kits," go HERE.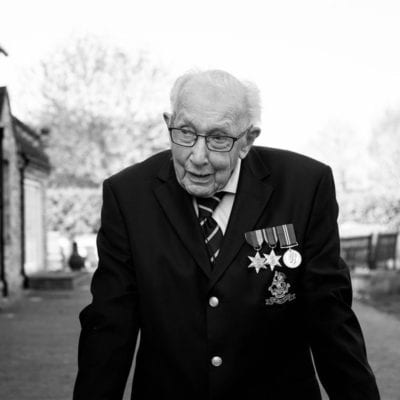 Meet the 99-year-old WWII Veteran who has raised more than $3.3 million for frontline workers fighting the coronavirus, by WALKING! Yes, you read that right. With help from his daughter, Captain Tom Moore of Britain began his fundraising efforts for National Health Services on April 6th with an online donation platform and his first lap around his garden. In anticipation of his 100th birthday at the end of the month, Captain Moore pledged to walk a symbolic 100 laps around his 82-foot garden, though he never expected he'd raise so much money! He told BBC, "I thank the British public from the bottom of my heart. It's difficult to imagine all these kind people who have donated so far. It's just amazing." To support Moore's charity efforts visit his Just Giving GoFunding Page.
Lastly for those who missed the Disney Singalong this past Thursday evening go check out their "We're All In This Together," video performed by the High School Musical Cast. The video is sure to make you smile and maybe even dance.