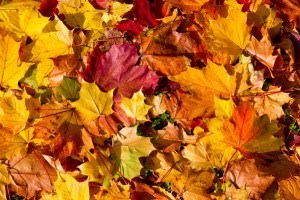 Downtown Westfield has long been a New Jersey shopping destination.   Home to over 200 retail establishments and 400 commercial enterprises, you can find just about anything you're looking for in the downtown district.  On Sunday, September 22, Westfield residents and visitors will discover even more wonderful items than can be imagined at the annual Festifall Street Fair.
Autumn comes alive with the impressive shopping pavilion featuring more than 300 vendors, artists and crafters.   Live music all day warms the heart all day and keeps guests tapping their toes to the shopping beat.  This family friendly festival also offers rides and activities for the kiddies and fun for the whole family.  Feast away on fantastic festival foods!
Downtown Westfield reflects the long and storied history of this New Jersey town.  Also known as "the old village", downtown was originally settled in 1720 as part of the Elizabethtown Tract.  The original township was established in 1794 and officially incorporated in 1798.  Throughout the 1800s portions of Westfield were divided to form additional townships. And in 1903, Westfield Township was re-incorporated as the Town of Westfield.
The tradition of a good old fashioned American Main Street thrives in Westfield.  Efforts by the Downtown Westfield Corporation have provided growth and development of the area while preserving its charm and character.  Their efforts have been rewarded with national recognition.  In 2004, Westfield won the Great American Main Street Award and America in Bloom contest for communities with a population of 25,001 – 50,000 in 2010.  There are also over 40 restaurants and casual dining establishments downtown.
Shopping downtown provides choices of well known national stores, such as Lord & Taylor, plus many independent local stores and boutiques.   These businesses also hold history and permanence in Westfield with more than one-third of the retailers and restaurants having been in operation for over 25 years. The character of the charming downtown district is also reflected in its landmarks and parks.  Buildings like the Rialto Theater were prominently used in the NBC network television show Ed.
Downtown Westfield honors history and the sacrifices made by fellow Americans.  War memorials dedicated to the Korean War, World War II, and the Spanish-American War are located in a plaza near the downtown.   Fall is a perfect time for reflecting and remembering and the plaza is also home to September 11 Memorial Park, which pays special tribute to the residents of Westfield taken on September 11, 2001.
Downtown is easily accessible to visitors through the Westfield train station.
FESTIFALL Sunday, September 22, 2013 – 10AM to 5PM – rain or shine.
Downtown, Westfield NJ 07090 (Union County New Jersey.)