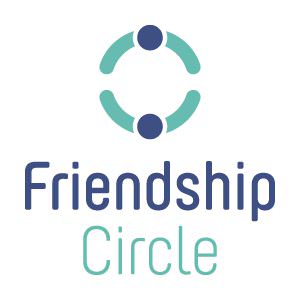 At the heart of The Friendship Circle is the idea that every individual can be a productive member of the community and benefit from the social support offered by peers. Friendship, acceptance and a chance to participate in socially accepted bonding opportunities are critical to achieving this type of inclusive society. With this belief as their mission, Friendship Circle focuses on providing children and teens with autism and other special needs and their families with social and recreational opportunities where they may not feel welcome or accepted in the general community. These experiences assist in building confidence and self-esteem and ultimately lead to productive, normative adult life and a future where they won't have to suffer the social isolation that has become prevalent in society.
Here are 5 things that you should know about The Friendship Circle and what they do:
The Friendship Circle is made up of 5 jewels: children, families, volunteers, staff and supporters. The beauty of the circle is how they all link together to form a seamless circle of friendship.
The Friendship Circle promotes a greater awareness of the unique needs and gifts of those with special needs, encourages respect and empathy for those facing challenges, and offers an array of innovative respite, social, and recreational programs for children and teens with special needs and their families.
The Volunteer Club is a program for teen volunteers between the 6th grade and college where youth can make a difference by getting to know and mentor someone who could really use a friend – a child with special needs. Youth mentors commit to just a few hours a week to make a lifelong difference in the life of another child just by playing games and sports, working on art projects, or just listening to music together.
The Friendship Circle focuses on the children with special needs as well as the parents caring for these children. By offering parents events, The Friendship Circle can provide opportunities for caregivers to get together to have some food, fun and make connections with others in the same situation.
The Friendship Circle grows right along with children with special needs, providing individual and family programs through teens and young adult years.
There are so many amazing non-profit organizations serving the members of our communities along the Mid-Town Direct Train Lines. It is an honor for The Sue Adler Team to feature so many of these organizations through our 100th Home Sale Charity Program. We're humbled by the work that they do and we are proud to feature each one by providing more in-depth information about them and how they serve. The 2017 Sue Adler Team 100th Home Sale Charity Program is up and running and first round voting is well under way! We invite you to learn more about how our Team will give away $20,000 across 6 local charities upon the close of our 100th home sale of the year, and how YOU can decide which charity moves on to the final round of voting. Visit www.sueadler.com/100home to vote daily for your charity of choice, and the top 6 vote-getters will move on to the final round. To learn more about The Friendship Circle and the amazing work that they do, please visit www.fcnj.com/.