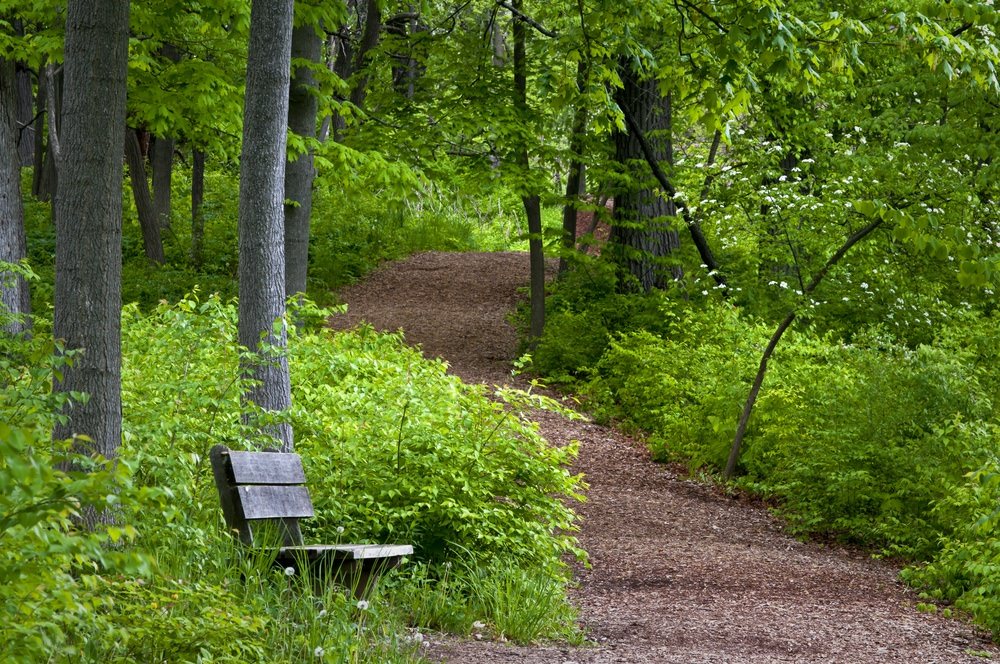 We might be in the dog days of summer, but August is a great time to get back to nature at the Cora Hartshorn Arboretum in Short Hills!
This beautiful place is a non-profit organization that includes a visitors center, about 16.5 acres of woodlands, several miles of trails, and an abundance of plants that reflect native species to New Jersey. Visit just for a day to relax, bring visitors from out of town, or come to for a special event or program. Memberships are also available for nature lovers who live in Millburn to help support this gem.
Visitors will enjoy seeing beautiful wildflowers, tall trees, unique geological features, and an abundance of birds. The Arboretum trails pass kettle moraines, hilly slopes and a natural amphitheater created by glaciers. The grounds host a variety of native New Jersey wildflower species and are home to over 40 species of trees, many species of birds, and an array of ferns. Visit the Stone House to view animal exhibits, including mounted specimens of birds and mammals, and a small collection of live animals, including bees.
The observational bee hive at the Arboretum started out in May 2010 with about 7000 bees. The hive flourished and the population quickly tripled under the guidance of local bee consultant Joe Lelinho. The bee hive had some issues when the local exterminator mistakenly sprayed the hive entrance in the spring of 2012. The bee hive was reestablished in 2013 and they are thriving. Like all of the other animals in the Stone House collection, the bees need to be properly maintained. For example, the hive needs to be cleaned out once it becomes overfilled with honey and comb. The bees need food in the winter when nectar sources disappear. So why not sponsor some bees to help us help them? After all, the Arboretum has worked hard to overcome the challenges of people's misconception of the need to spray bees. Bees are important to our community by pollinating our neighborhood flowers and trees.
You can also sign up now for the upcoming Family Campout on September 12-13. Take advantage of this rare chance to camp out at the arboretum. This is a great opportunity for a first time camping experience. Dinner and breakfast will be provided, as well as some great activities, such as a night hike, s'mores, and more.  Please bring your own gear.
The Cora Hartshorn Arboretum and Bird Sanctuary (CHA) is a non-profit organization located in Short Hills, New Jersey. The origin of the CHA goes back to a gift of land that Stewart Hartshorn made to his daughter, Cora L. Hartshorn, in 1923. Cora developed the area as a place where wild things could grow without harm and where people could come to enjoy them. The "Stone House" was designed by Architect Bernhardt E. Muller, built using trap rock from Stewart Hartshorn's quarry in Springfield, NJ and completed in 1933.
Cora Hartshorn died in 1958 and willed the CHA to Millburn Township. Through the efforts of the Short Hills Garden Club, in 1961 an Arboretum Association was formed to work with the Township in order to protect the area. Building renovations were completed in 2007, which included kitchen and lab facility, bird observatory, and office space. Today, the CHA includes 16.45 acres of woodlands, 3 miles of trails, and a diversity of floral and faunal species. The woodland volunteers take great care to ensure that plant species indigenous to New Jersey are predominant.