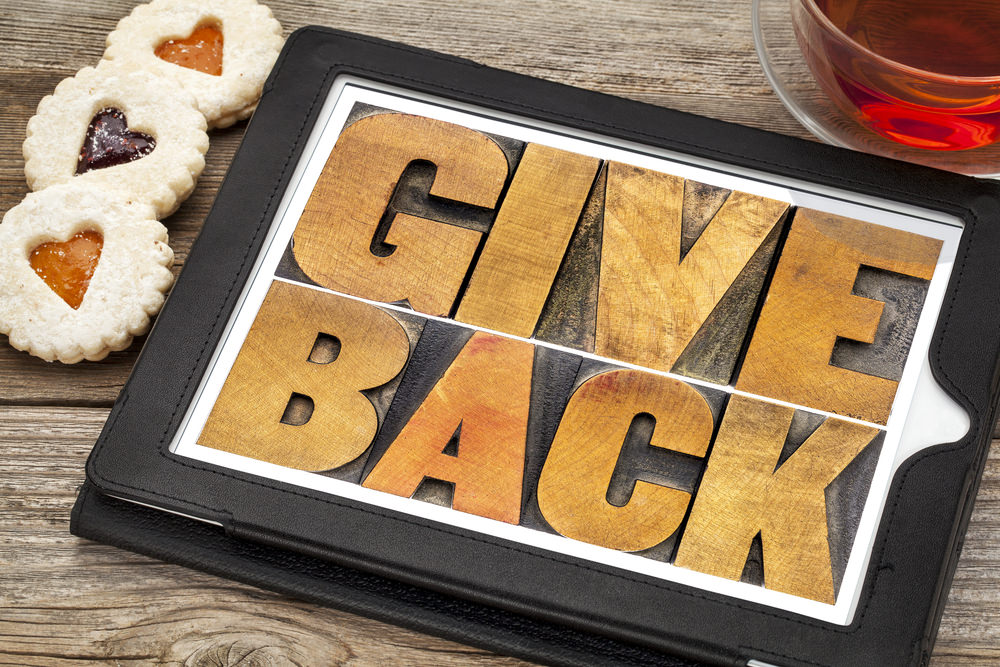 In case you haven't noticed all the store displays, commercials and advertisements, the holiday season is here! No doubt you're gearing up for your Thanksgiving feast or getting ahead on your holiday shopping. Maybe you're even already thinking about how to ring in the New Year.
Celebrating with family and friends and feeling connected is what the holiday season is all about. It's also a great time to reach out to others in the community and give back. Whether it's by donating or volunteering, there are so many ways to get involved in the spirit of giving. If you're looking for ways to give back this season, here are some of our local favorites.
Color a Smile to Spread Some Cheer
Sometimes giving back can be as simple as making someone smile. Color a Smile is a nonprofit based in New Jersey that sends cheerful drawings to senior citizens and military personnel serving overseas. Not only is it a great opportunity for kids to get involved, but it also couldn't be easier. Just go to their website, print a free art or coloring page, color and mail it. Color a Smile then sends it to a senior, nursing home or troops overseas to brighten their days. You can even sign up someone you think would enjoy receiving these drawings every month. It's a wonderful way to get the whole family involved, and to teach kids how meaningful it is to help others.
Build Homes with Habitat for Humanity
Do you want to help others by making sure they have decent place to live? Then why not check out Habitat for Humanity? They have chapters in Newark/Greater Elizabeth and Morris that serve Union, Morris and Essex counties. There are many ways to participate, including giving monetary donations, donating your car or volunteering for one of their builds. What could be more rewarding than giving a safe and healthy home to a family in need in our community?
Find a Volunteer Opportunity with Jersey Cares
It can be tough to find just the right volunteer opportunity for you and your family. That's where Jersey Cares comes in. The website partners with local nonprofits throughout the state to identify needs and implement volunteer projects. Volunteers can register with the site and search through hundreds of projects to find the ones most meaningful to them. Jersey Cares is also currently running their annual coat drive until December 7. Coats can be donated at one of their public collection sites and will be distributed to those in need.
Join the Rotary Club
If you're a professional interested in making positive changes in your community year round, then the Rotary Club could be an excellent fit. The Rotary Club is a global organization with more than 1.2 million members. They operate local clubs comprised of business and professional people, and support causes that are both local and international. Several Midtown Direct Train Line Communities have clubs, including Madison, Chatham/Millburn/Short Hills, Summit/New Providence, Maplewood, Livingston, South Orange, Westfield, Berkeley Heights, and Mendham. Membership is by invitation; contact your local club for information about how to join.
Contact The Sue Adler Team
We love giving back, and have therefore created our own initiatives like the 100th Home Sale Charity Program that enable us to donate to local causes in the community with your help. If you'd like more information about buying or selling a home in one of the Midtown Direct Train Line Communities, please click here to speak with an agent from The Sue Adler Team.