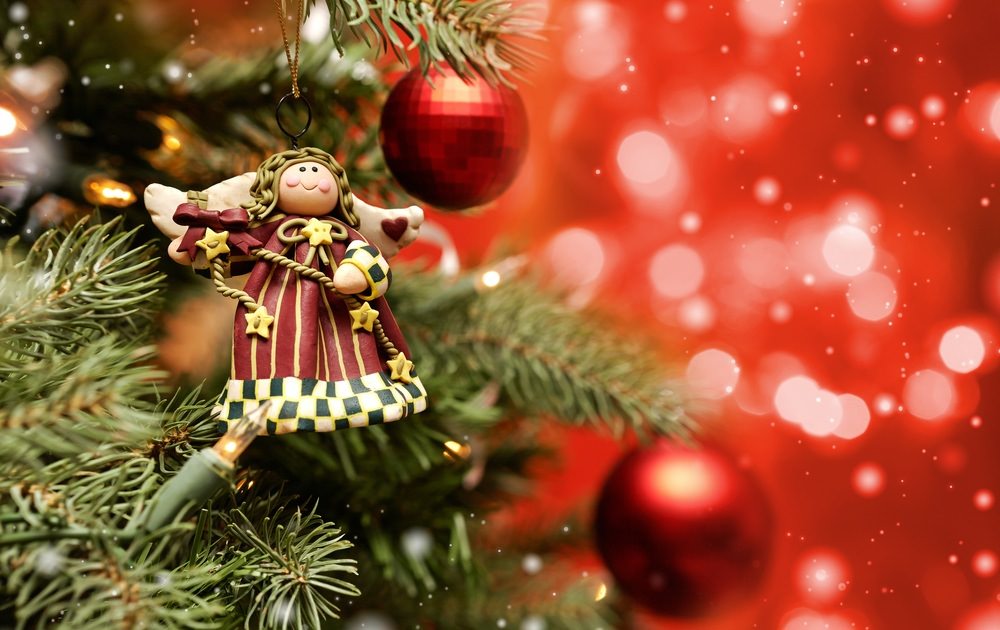 The Westfield Area Y is participating this year in a nationwide program called "Togetherhood," a volunteer-led and idea-driven community service project. Community members and Y members are invited to start, lead and participate in volunteer service projects that benefit the community and local organizations. 
The first community "Togetherhood" service project is The Giving Tree. This project started as an idea and volunteers turned it into action, creating a way to give people in need a memorable holiday.
Volunteers from the community partnered with four local merchants to benefit Community Access Unlimited – Runaway & Homeless Youth Shelter this holiday season. At-risk youth often come to Community Access Unlimited having lived in many places but rarely a real home.
The vision of Community Access Unlimited, Runaway & Homeless Youth Shelter is to halt the cycle of homelessness by offering engaging programs that enable youth to move forward to a safer, healthier and a more productive way of living within the community.
Interested participants who would like to help make someone's holiday special can go to the locations below and pick an Angel, purchase a gift, wrap the gift and place it under the tree with the Angel tag attached by December 22nd. The following are the participating locations:
Jersey Mike's, Westfield
144 E. Broad Street, Westfield, NJ 07090
Hilltop Bicycles, Cranford
30 Eastman St, Cranford, NJ 07016
The Westfield Running Company
123 Quimby St, Westfield, NJ 07090
The Juice House
510 North Ave, Garwood, NJ 07027
For more information, please contact Ben Nanna, Assistant Director, Special Programs & Events at (908) 233-2700 x279 or email [email protected].
The Union County Runaway & Homeless Youth Shelter has a vision to halt the cycle of homelessness by offering various programs that will enable youth to move forward to a safer, healthier, and more productive lifestyle within the community.
The Runaway & Homeless Youth Shelter offers assistance to youth who are in need including: 24 hour assistance for youth ages 13-17; safe emergency accommodations; food, clothing, and medical attention; recreation opportunities; youth advocacy and support with DCP&P law enforcement, schools, and family members; educational assistance; life and social skills training and support; respite opportunities for families in crisis; linkage to transitonal and permanent housing options; family reunification; and employment assistance.
Referrals to the program will be accepted from DCP&P, law enforcement departments, teachers, school social workers, and school administration, social services, self referrals, youth from the streets and good neighbors.
If you know of someone who is in need of help, please contact us:
908-354-3040 x242
908-354-3096 (toll free)
908-413-4261 (24 hour access)
Or call the Runaway Hotline: 1-800-RUNAWAY
The Union County Youth Shelter has the capacity for  short-term (maximum of 30 days) placement for youth that are referred from the Family Crisis Intervention Unit, Juvenile Detention Intake Unit, Juvinile Criminal or the Family Courts of Union County.
Staff at the Union County Youth Shelter work with the youth to provide them with the following services: life skills group; self care and daily living skills training; individual sessions with trained staff; nutrition education; on-site classroom with NJ certified teacher of the handicapped; daily recreation; weekly special events; referrals to community resources; therapeutic assessments upon request; medical follow up; medication monitoring; vocational training; supervised completion of court assigned community service hours; linkages to family support services; transportation to appointments; probation and court appearances.