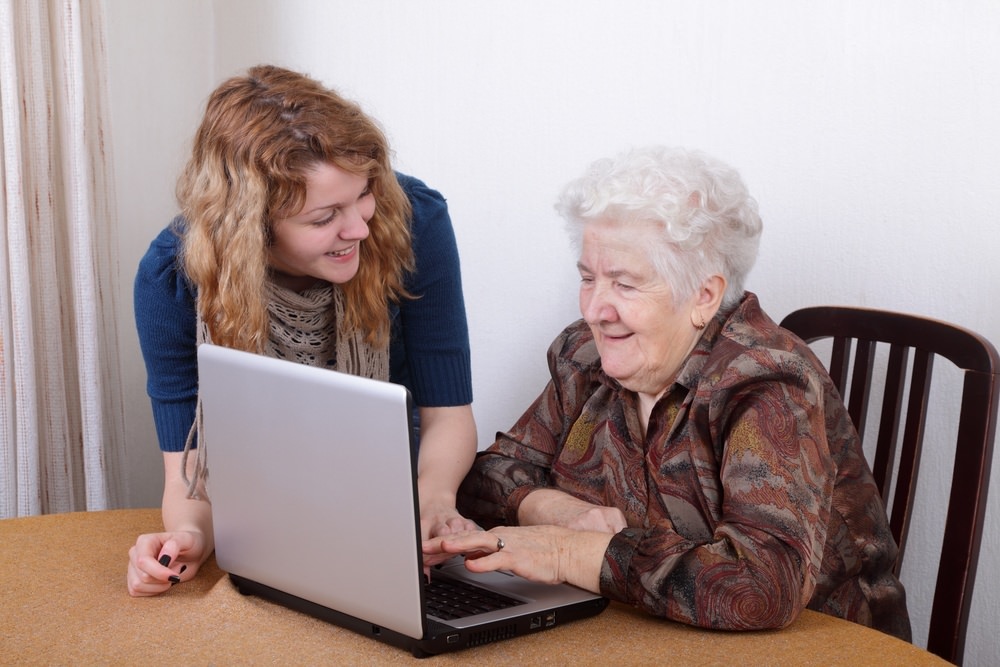 Did you know that nearly 40% of seniors in America don't use the Internet? That can leave many feeling depressed or isolated from loved ones. "Grandparents Gone Wired" is a national campaign which has been launched by DoSomething.org and the AARP Foundation's Mentor Up. This campaign encourages teens to use their tech knowledge to tutor old adults and seniors on how to use technology to improve their lives.
Livingston High School DoSomething Club and The Techie Teen Tutors Club in conjunction with Senior, Youth & Leisure Services (SYLS) will hold a technology tutoring session for local seniors and older adults ages 55+ on Saturday, January 10, at the Livingston Public Library, from 10:30 a.m. until noon.
This is an opportunity to reach a significant number of local seniors. In addition, student tutors could even be eligible to win a $10,000 scholarship!
Registration is required at SYLS Office or online (www.livingstonsyls.org) and look for Community Pass on the right hand side. For more information, please call SYLS 973-535-7925.
Participants must bring their own iPads, iPhones, laptops, cellphones or other devices to the program.
DoSomething.org is one of the largest organizations for young people and social change. The organization's 3.2 million members tackle campaigns that impact every cause, from poverty to violence to the environment to literally everything else. The organization has expanded globally, and is expected to have members in over 10 countries around the world in 2015. Do Something strives to create a culture of volunteerism and activism through social change among young people. According to the organization's website, it is one of the largest organizations in the United States that helps young people take action on causes they care about. By leveraging the web, television, mobile, and pop culture, the organization seeks to inspire, empower, and celebrate a generation of young people 25 and under who recognize the need to do something, believe in their ability to get it done, and take action. According to The New York Times, "teenagers become members by completing a project suggested by Do Something or one they have created themselves and uploading photos or other evidence of their efforts to the organization's Web site." Do Something has monthly causes sponsored by companies like Staples, Aéropostale, Virgin Mobile, Intel and Toyota, that address issues that concern teenagers including voting, homelessness, education and texting and driving. The teen-led web-based organization has over 2.7 million members on its website, and it is estimated that through media and marketing the organization reaches over approximately 11 million young people annually. The organization was co-founded in 1993 by American actor Andrew Shue and his childhood friend Michael Sanchez. He stated his motivation was to encourage young people to become active citizens and leaders while also making community involvement fun.
AARP Foundation knows better than anyone the challenges that millions of seniors face each day. Many have trouble affording the food they need or the maintenance needed to keep their homes safe, and many struggle to stay connected to friends and family. They are inspired by the thousands of young people who have given their time to "Mentor Up." Through the service and generosity of thousands of young people like these Livingston teenagers, they've been able to get more than 10,000 older adults "wired" through technology and delivered more than 250,000 handmade Valentines to seniors in need.