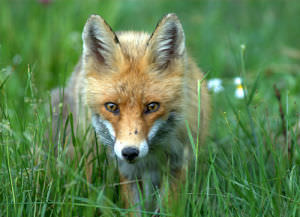 New Jersey offers plenty of opportunities to enjoy wildlife, including the Great Swamp National Wildlife Refuge. Located in Morris County, the Great Swamp National Wildlife Refuge is comprised of 7,768 acres and home to more than 240 bird species. Other wildlife is present at the refuge, as well, allowing visitors glimpses of fox, deer, and muskrats, and water-loving creatures like turtles, fish, and frogs.  Wandering through the area can also introduce you to a host of wildflowers and other unique plants.
The Great Swamp National Wildlife Refuge dates back to the Ice Age where its suggested that the Wisconsin Glacier stopped and melted, flowing into a basin next to a natural dam and creating Lake Passaic which was huge, at 30 miles long and 10 miles wide. Over time the lake dissipated leaving a system of marshes and swamps.
Guests are welcome to view, study, and walk through the designated public areas during daylight hours (until dusk) every day of the year, to experience nature to its fullest, but it is wise to dress appropriately.  Waterproof footgear or old sneakers, and insect repellent are recommended.  Birds can best be seen at Pleasant Plains Road and at the Wildlife Observation Center, and amphibians and reptiles, can be observed on the boardwalks near the Wildlife Observation Center.
Don't forget to bring your camera as the scenery is simply amazing on some of the trails.  The trails cover nearly ten miles of terrain.  Typically wildlife are best seen in the early morning hours or in the later afternoon and Sundays are often the busiest days. Foot traffic and leased pets are allowed on the wildlife trails, but bikes and other vehicles are not permitted and parking is allowed in designated areas only.  You cannot camp or picnic in the refuge or remove animals and plants from it, as well.
Unfortunately there are no trains that exit near to the refuge, so this trip is best planned when you will be driving.  The Refuge Headquarters are located at 241 Pleasant Plains Road and the office is open from 8:00 A.M. to 4:30 P.M., Monday through Friday, although volunteers can sometimes be found on weekends.  The Helen C. Fenske Visitor Center and Friends of Great Swamp National Wildlife Refuge Nature Shop is located at 32 Pleasant Plains Road on Thursdays and Fridays, from 12 to 4 p.m. and Saturdays and Sundays, from 10 a.m. to 4 p.m. Click here to view the most recent Refuge Map and plan your visit!