Location: 274 Old Short Hills Road, Short Hills, New Jersey 07078
Tel: 973-258-4026
 Fax: 973-258-9244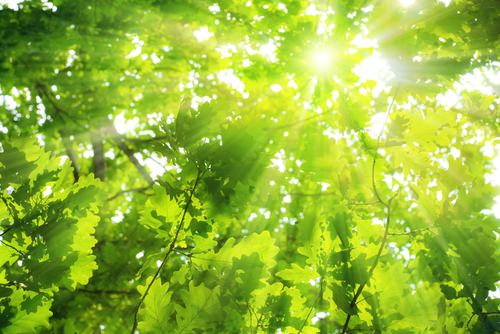 The Greenwood Gardens in Short Hills, New Jersey, are an excellent recreational spot for tourists and locals like. The gardens spread on about thirty acres are holding beautiful designs, impressive views and a little bit of history. They were designed in the early 20th century by William W. Renwick and the estate was private. It belonged to Pauline and Joseph Day and their family. Peter Blanchard Jr. purchased the gardens and the house in 1949 and they turned it into a country home. The time capsule of the city is listed on the National Registry of Historic Place; it mixes all kinds of gardens such as woodlands, meadow gardens, pastures, and more.
Surrounding the Greenwood Gardens, you'll come across various other protected parks and wild areas that are meant to help you relax and enjoy your free time away from the crowded city. The natural environment is not just a garden; it is a historic preservation, a place to study nature, and a conservatory. Visitors are invited to explore the gardens and travel through time on its old paths and artists are more than welcomed to try and find their sublime inspiration here.
Since 2003, the Greenwood Gardens are a non-profit organization. Supported by the public and opened to everyone, visitors are encouraged to make donations and keep this oasis intact for years to come.
The tours
A tour throughout the Greenwood Gardens will help you understand the place a little bit better. The superb plantings, historic surroundings, and craft-inspired architecture, are constantly looking to impress visitors. All tours are guided and they last for about 1 hour. The tour starts at the entrance, it goes through the Sycamoe Allee, the formal gardens and moss covered pools, until it reaches the perennial wooded hillsides of Watchung Mountain. Visitors will come across beautiful meadows of grass, original greenhouses, and wildflowers.
Events and programs
The Greenwood Gardens feature plenty of engaging events for the people. In September for instance, there's the Members Preview Day. Members are more than welcomed to bring their friends and family for a special day. They will be allowed to see the gardens before the 2013 grand opening. On September 23, the people will be permitted to explore the gardens on their own, without a guide. They can take their time in admiring the flowers and the alluring surroundings. In October, an event called "Harness the Harvest: An Autumn Arrangement" will delight visitors with an engaging workshop. Tickets are $35 for members and $45 for non-members.