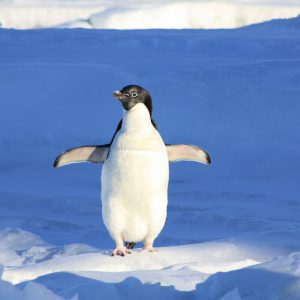 Is it possible to look at a penguin and not smile? They hug. They kiss. They waddle. They even star in Hollywood films. It's no wonder Essex County granted the Turtle Back Zoo $6 million to upsize the penguin's small digs. In May, the penguins will move into their new luxurious 4,300 square foot home fully equipped with a 30,000 gallon salt water pool, a fabricated rock climbing wall and exquisite landscaping that replicates their natural habitat off the South African coast. This home renovation will allow them to double or even triple the size of their family.
Zoo visitors will be able to view the penguins through a glass wall from three different levels: from underwater, at eye level or from above. Families are welcome to party with the penguins at their housewarming event on May 4th. Tickets can be purchased on the Turtle Back Zoo website. And while you are there, take a ride on the swan boats, hack your way through the safari golf course or, if you are feeling adventurous, swing through the jungle on the tree top ropes course.
So next month, waddle down to the Turtle Back Zoo and find out for yourself if you can look at a penguin and not smile.