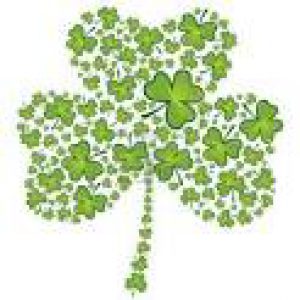 Feeling an urge to be Irish this St. Patrick's Day?  Looking for a place to eat bangers and mash while washing it down with a pint of Guinness? If you answered yes and absolutely yes, then you need to check out the following local Irish Pubs this Saturday.
St. James Gate Publick House in Maplewood opens every on St. Patrick's Day at 8:00am, offering their once a year traditional St. Pat's menu that includes Corn Beef and Hash along with homemade Irish Soda Bread.  Live Irish music starts in the afternoon.
At Kilkenny House in Cranford, sit down for some excellent Irish cooking, such as shepherd's pie or fish-n-chips. They are currently accepting reservations for both the 12:00pm and 2:00pm seating where you can dine and enjoy Dierdre Shae's Irish Step dancers. Brian Kennedy will be performing all of his Irish favorites from noon to 7:00pm.  Brian is an Irish singer-songwriter and author from Belfast, where he scored a number of hit singles and albums in the UK and RoI during the 1990s and 2000s.
Always a good option, Grasshopper off the Green in Morristown opens for brunch starting at 10:00am.  Early risers don't fret – the Irish dance party doesn't start until 10:00pm.
Take the family to the Morris Plains annual St. Paddy's parade and then walk on over to Arthur's Tavern for a pint of hard cider or Guinness and more festivities.  If you don't want to drive, then NJ Transit and get dropped off right at the train station right across the street.