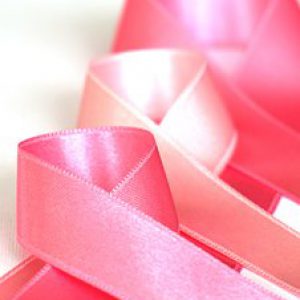 In May of 2003, Dora Arias received a diagnosis that all women fear – breast cancer. Within seconds her life was forever changed.  Initially overwhelmed by fear and uncertainty, but with the support of her husband, family, friends, support group and her team of doctors, Dora eventually emerged from this tunnel of darkness and beat cancer.
Dora's experience changed her life in many positive ways and taught her many valuable lessons. A year after her diagnosis, Dora joined the Patient-Centered Teaching program at Overlook Hospital, where she had the opportunity to share her personal experience with healthcare providers as well as women in the community. After managing the program for two years, Dora felt empowered with knowledge and with an overwhelming desire to help women facing a breast cancer diagnosis, especially those women who are medically underserved. In 2009, she founded Curémonos, a community-based grassroots organization to provide education, support and advocacy to medically underserved women, primarily Latinas, affected by breast cancer.
For any woman, a breast cancer diagnosis can have devastating impacts on their emotional health, financial health and family stability. For medically underserved women, who often do not speak English, the obstacles are even greater. According to the American Cancer Society, breast cancer is the most commonly diagnosed cancer among Latina women and the leading cause of cancer deaths in Latina women living in the United States. Latina women tend to be less aware of breast cancer and their risk factors for getting the disease. Many have limited access to healthcare due to lack of health insurance, language barriers plus a lack of knowledge about the healthcare system. This keeps some women, who are foreign-born, from accessing care until they are in pain from an advanced stage breast cancer. Curémonos helps underserved Latinas through breast health education and personalized patient centered advocacy. By advocating with hospitals, physicians and community organizations to help patients and their families navigate the complex health system, Curémonos helps to obtain seamless, coordinated care and services in a timely, efficient and culturally accessible manner. By encouraging early diagnosis and treatment, patients obtain better health outcomes.
With both English and Spanish roots, Curémonos means healing together. Its derivation expresses the organization's mission to empower women through education and support in their fight against breast cancer.
To learn  more about Curémonos visit their website at www.curemonos.org
Curémonos  is one of the 14 finalists in the 2019 Sue Adler Team's 100th Home Sale Program.  To place you vote click here.