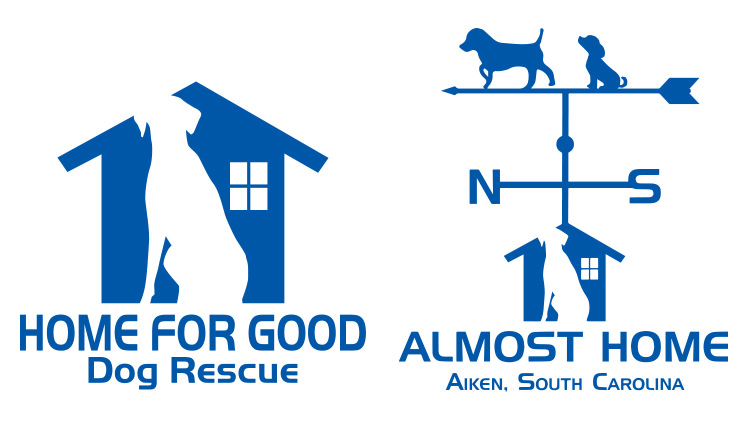 The benefits of pet ownership have been proven time and time again – just simply petting a dog can lower blood pressure, elevate mood and decrease stress and anxiety. And we've all seen the joy on a child's face when they are hanging out and playing with their favorite four-legged friends! Home for Good Dog knows the benefits of bringing dogs into loving homes is just as big a joy for at-risk and rescued dogs as it is for those providing the safe and nurturing homes. That's why they work so tirelessly to rescue homeless dogs, socialize and care for them, treat their medical needs and then place them in a network of loving foster homes on their way to their forever homes, providing these once unwanted dogs with a second chance at life!
Here are 5 things that you should know about Home for Good Dog Rescue and what they do:
Since its inception in 2010, Home for Good Dog Rescue has specifically targeted its rescue efforts to areas of South Carolina and Georgia that require well-documented and consistent respite from canine overpopulation. In those areas and high-kill shelters in which Home for Good Dog Rescue works, euthanasia rates can reach up to 90 percent.
In the nearly seven years since its founding, Home for Good Dog Rescue has successfully placed over 5,000 rescue dogs into loving permanent homes throughout New Jersey, New York, Pennsylvania, and beyond.
Home for Good Dog Rescue is 100% foster-based; its dogs do not live in a kennel or a shelter, but rather in local volunteer homes. There, they begin basic training, such as housebreaking, and enjoy all the benefits of a domestic environment, including valuable socialization, all before finding a permanent family to call their own.
Home for Good Dog Rescue currently operates a rescue facility in Aiken, South Carolina. There, a professional staff of attendants and technicians provide around-the-clock attention and care to start each rescue dog on its journey home and prepares each pup for the eventual trip to New Jersey, either a rescue van or volunteer rescue flight.
Home for Good Dog Rescue is in the midst of a $3 million capital campaign for the construction of the Almost Home Wellness Center, a proposed state-of-the-art facility to be built in Aiken, South Carolina, that will provide life-saving medical care for dogs too sick to travel. Its realization will allow Home for Good Dog Rescue to double or even triple the number of dogs it can save each year.
There are so many amazing non-profit organizations serving the members of our communities along the Mid-Town Direct Train Lines. It is an honor for The Sue Adler Team to feature so many of these organizations through our 100th Home Sale Charity Program. We're humbled by the work that they do and we are proud to feature each one by providing more in-depth information about them and how they serve. The 2017 Sue Adler Team 100th Home Sale Charity Program is up and running and first round voting is well under way! We invite you to learn more about how our Team will give away $20,000 across 6 local charities upon the close of our 100th home sale of the year, and how YOU can decide which charity moves on to the final round of voting. Visit www.sueadler.com/100home to vote daily for your charity of choice, and the top 6 vote-getters will move on to the final round. To learn more about Home for Good Dog Rescue and the amazing work that they do, please visit www.homeforgooddogs.org/.