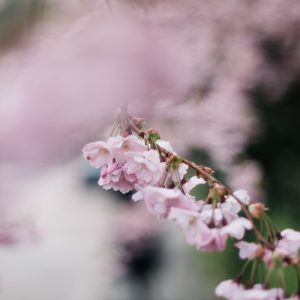 Wednesday, March 20 is the vernal equinox, which marks the first day of spring. For most cultures, spring is associated with renewal. Pretty soon grass will begin to green, flowers will begin to bloom and trees will begin to bud.
Since winter weather can wreak havoc on your home, spring is also a time for renewal for homeowners. That is, it's a time to repair and replace anything that may have broken over the winter. It's also the time to prepare for the summer. So, before any minor problems turn into major ones, check out these spring home maintenance tips.
Service Air Conditioner – Don't get caught off guard in the dog days of summer!  Make sure to have  your air-conditioning unit serviced and clean/prune the landscaping around your compressor.
Vacuum your Refrigerator Coils – Similar to your air-conditioning unit, your refrigerator should be cleaned so that it doesn't lead to more expensive maintenance down the road.  When the coils are dirty and dusty, they can't exchange heat as efficiently, so the system has to run harder and longer to have the same cooling effect. In order to clean it out, you will need to take a vacuum to the coils on the back of the refrigerator.
Clean your Dryer Vent – Just like the fridge and A/C unit, the dryer needs cleaning as well. Even if you have cleaned the lint trap after each load of laundry, there will still be built up lint in the vent hose.  In order to clean the vent, you will need to remove the vent hose from the back of the dryer and vacuum.  You should also remove the vent cover on the outside of your home, and vacuum it from that side as well.  While you have the dryer pulled out you may want to check the washer hose for cracks or leaks.
Power wash Siding and Exterior Windows – Power washing is a great, preventative maintenance for all exterior surfaces of the home. Not only does it enhance curb appeal but it can also keep the allergen levels low in and around your home. You can hire an exterior cleaning service or purchase a power washer and try it yourself.
Examine the Chimney – Examine the exterior of the chimney for any cracks in the flue, firebox or smoke chamber in order to cut energy costs and any possible water damage.  It is also recommended to clean the flue once a year after the winter months.
Examine your Roof Shingles – Check to make sure none of your shingles were lost of damaged during the winter months.
Flush out your Water Heater – Use the spigot near the bottom of your water heater to drain it so that it will prolong its life and reduce your electric bill.
Seal your Driveway and Inspect Pathways for Cracks – Repair any cracks and broken or uneven surfaces to provide a safe, level walking area. You can fill cracks with concrete filler or silicone caulk. Seal-coat your driveway every one to three years to keep it clean and free if damaging growths such as moss.
Replace your Smoke Detector Batteries – Take the time to replace your smoke detector batteries.  It's easy and a lifesaver!
Clean your Gutters and Downspouts – Poor drainage caused by clogged gutters leads to home water damage.  Clear debris from all gutters and downspouts.
Replace HVAC Filter – A dirty filter forces your heat, ventilation and air-conditioning system to work harder leading to more expensive monthly bills. Make sure you clean the filter system, blower and motor.