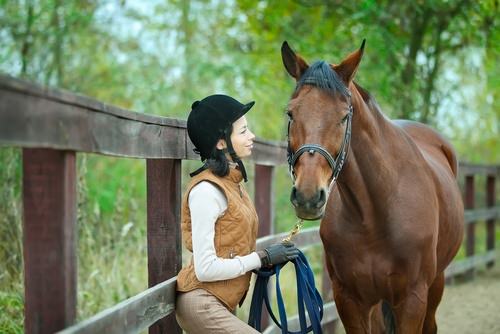 When there were no cars and other vehicles available, horses were man's best friends. Back then, horse riding was a necessity. But today, it is somewhat a hobby of the elite. There are several horse riding options in Northern New Jersey. Here are some of the most popular choices.
The Watchung Stable
Located at the Watchung Reservation, the Watchung Stable comes with a long and rich heritage. It is owned and operated by the Union County since 1933. Its main goal is to give the opportunity to learn how to ride, enhance equestrian skills, or perhaps enjoy the natural beauty all throughout the 26 miles of paths at the reservation.
The Watchung Stable complex covers a main barn which houses around 100 horses, 4 riding rings, a show ring, as well as an outside hunter course. It also comes with a state-of-the-art facility, that is barrier-free, includes an isolation bar, paddocks, and hay storage area. Moreover, there is an administration building which has an assembly room and tack shop. The visitors are welcome to tour around during regular business hours. But there also scheduled guided tours and programs available for boy and girl scouts, preschoolers, and any other organization.
Location: 1160 Summit Lane, Mountainside NJ
Email Address:

[email protected]

Contact No.: 908-789-3665
Hidden Trails
Explore the beauty of Hidden Trails with your own "Garden State Cowboy". For about 60 minutes, visitors will be guided throughout the fields for a horse riding experience. There are different trail terrains that allow you to see lots of wildlife as you ride along the path. The rides are available 7 days a week, but only by appointment.
An hour of trail ride costs around $50 per person. Kids can ride too as long as they at least 8 years old. There is also a weight restriction of 225 pounds. A group of 5 can be taken out at one time.
Echo Lake Stables
Echo Lake Stables provides amusing trail rides all throughout the year. It also offers horseback riding lessons, night rides, hayrides, and even pony rides. The trails follow the paths of the ancient Indians, starting from the pretty mountainside to the streams, right next to centuries old rock walls. But don't worry about the safety, all rides are guided. Children must be at least 7 years old to ride, and the weight restriction for riders is below 225 pounds, including the clothes and shoes.
This is probably one of the few stables in New Jersey that offers night time horse riding adventures. These are available on Fridays and Saturdays, and the adventures start at 6:00 in the evening. There are lots of special things prepared for the riders during this particular ride. Some of which are unlimited food, games, live entertainment, and dancing.