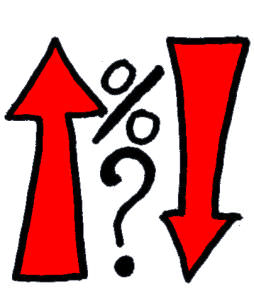 Surprising news emerged last week for new home buyers and current home owners looking to refinance. Federal Reserve Chairman, Bernard Bernanke, made the surprising announcement that the Fed will not wind down their bond buying program right now. This program, part of an overall stimulus geared at bringing back the national economy, helped drive mortgage rates to historic lows over the last few years. Although the Fed's decision was close, Bernanke ultimately decided that due to uncertainty surrounding fiscal policy, the bond buying program should continue for the near future. In other words, the economy just isn't in the right place yet to withstand the higher interest rates.
Keeping Current Matters (KCM), a valued and respectable real estate source, has compiled a very good article outlining the Fed's decision. I particularly like the article because it summarizes the meaning behind the Fed's program and then cites reputable sources including The Wall Street Journal and Bankrate.com.
The Fed's purchase of these bonds over the last few years has driven mortgage rates to historic lows, but there's no guarantee that rates will remain at this level for much longer. In fact, once the economy begins to tread water on its own, we will start seeing an upward increase in mortgage rates.  This increase could come as soon as December of this year. So if you're a homebuyer or homeowner hoping to refinance, now's the time to act. With a good supply of inventory still on the market, home buyers should seriously consider making a move sooner rather than later. As we approach the holiday season, there will definitely be less to choose from and a greater risk that the rates will go up as the Fed scales back the stimulus program anticipating a stronger economy.
I can't help but share the quote from Bankrate.com – this about says it all…."Grab the gift before it's gone!" Buyers should move quickly and not miss the opportunity to lock in at a low rate — this will save you big dollars in years to come.
My team and I welcome your questions regarding the mortgage process. Not only are we your partner in finding the right home, count on us to walk you through every step of the process through closing. It's a real team effort.