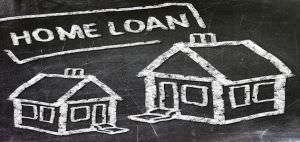 There are five influences on US mortgage rates in the current market.   First, the Federal Reserve continues to reduce (taper) it purchases of US Treasuries and Mortgage Backed Securities.  The question moving forward is – What will the Fed do with its portfolio of Treasuries and Mortgages?  If the Fed redeploys the proceeds from mortgage amortization and payoffs from their portfolio of mortgage backed securities, mortgage rates will continue to stay low.  However,  if the Fed allows their portfolio to shrink, rates will move higher.   Announcements regarding the size and speed of reducing the Fed's portfolio is going to be key to how fast mortgage rates will rise.
Second, the European Central Bank and the Bank of Japan have embarked on a quantitative easing of their own.   As a result, longer term US Treasury securities are relatively more attractive to foreign investors than German or Japanese 10 year bonds.   As long as European and Japanese growth is sluggish, the US Treasury market, and by association the US mortgage backed securities market will be supported by foreign buying.  This may provide the cover for the Federal reserve to reduce their holding of US Treasuries and mortgage backed securities without rates moving significantly higher.
Third, tensions between the Ukraine and Russia have helped the US Bond market in a "flight to quality" move.   The flight to quality has kept US rates relatively low in the face of moderately strong economic data.   Movement of Russian troops send rates lower, signs of peace send rates higher.
Fourth, the day to day release of US economic data continues to move the markets.   If the data continues to suggest stronger economic growth in the US, markets will likely react by moving rates higher in advance of a perceived conclusion that the Fed will allow its portfolio to run off faster.
Finally, a low Federal Funds rate has been supportive to hedge funds who buy US treasury and mortgage backed securities and borrow short term money to create a spread.   Over the past few year, the Federal Reserve has broadcast the Fed Funds rate would remain near zero for "quite some time."   Recently, Federal reserve members have been speaking publicly regarding the likely timing of increases in the Fed Funds.   Speculation about the timing and speed of hikes in the Fed Funds Rate will provoke hedge fund sales of mortgage backed securities and therefore move mortgage rates higher.
With 30 year fixed rates at or around +-4.25%, all eyes are on the Federal Reserve and the release of economic data for clues about the size of the Fed's portfolio, the disposition of that portfolio, and the timing of hikes in the Fed Funds Rate.
~ Cathy Haddad, Sales Manager, Atlantic Home Loans,  848-203-2272 ~