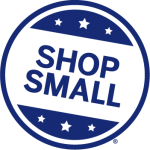 If the thought of waking up before dawn to fight the crowds on Black Friday sends shivers down your spine, we have a solution for you. It's called Small Business Saturday. Have you heard of it? It was created in 2010 by American Express as way to promote small businesses in your local community, and has grown every year since. This year local merchants will be rolling out the red carpet to welcome holiday shoppers on November 26. Here are some of the special events you can enjoy to get some holiday shopping done, support local businesses and share the community spirit with your friends and neighbors.
Downtown Millburn
Downtown Millburn will be hosting a special Shop Small Saturday event from 9 a.m. to 7 p.m. Come out and browse all the wonderful small businesses in their charming downtown district. There will be free parking, music, entertainment and even prize giveaways! Download the Close.by/Millburn app for updates, and enter for a chance to win a $50 gift certificate to spend downtown.
Downtown Summit
Downtown Summit will be offering a special event on November 26 from 11 a.m. to 3 p.m. Many of the local businesses will feature special offers, and parking is free for the entire weekend. You can also stop by 408 Springfield Avenue for a special prize drawing. Prizes include tote bags, snowflake dollars to be spent downtown and gift certificates to downtown stores.
South Orange Village Center
The South Orange Village Center is also encouraging residents to shop local on November 26. In fact, they're so committed to community entrepreneurship that they are offering coupons for $10 off a purchase of $25 or more. Just be one of the first 150 people to visit the South Orange Village Center Alliance tent on Sloan Street to claim your discount. The coupon is valid at Village Center merchants (not including food or restaurants).
Downtown Westfield
Downtown Westfield wants to help fuel the local economy, so they are offering free parking all day on Small Business Saturday. They'll also be providing an abundance of holiday cheer. Bring the little ones for a glimpse of Santa and Mrs. Claus, who will be strolling downtown from 10 a.m. to noon. Yuletide Carolers will serenade shoppers from 1 p.m. to 2 p.m., followed by the Harmonics from 3 p.m. to 5 p.m. The NJ Workshop for the Arts Brass Quintet will also be getting the crowds into the shopping spirit from 2:30 p.m. to 4 p.m.
Madison Holiday Arts Festival
Madison has expanded its annual Holiday Arts Festival to two days this year. Now you can stroll downtown and support local business on both November 25 and 26. There are more than 45 events scheduled throughout town featuring local artists and performers. All activities are presented free of charge, so come on down for some holiday spirit!
More Information
Supporting our local communities and businesses has always been a priority for those of here at The Sue Adler Team. If you'd like more information about buying or selling a home in any one of the Midtown Direct Train Line Communities, please don't hesitate to contact us. We're here to help!