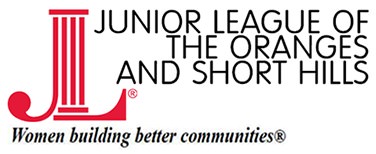 For over 100 years, The Junior League of the Oranges and Short Hills (JLOSH) has been working diligently to foster positive change within the communities of East Orange, Orange, Livingston, Maplewood, Millburn, Short Hills, South Orange, Springfield and West Orange. JLOSH is a non-profit organization of women committed to addressing the basic needs of low-income children in our communities by closing the gap on food insecurity, essential clothing needs, school supply gaps and hygiene needs of school-aged children living in poor economic conditions. Their belief is that if basic needs are met with much needed supplies and resources, these children can instead focus their energy on doing well in school.
Here are 5 things that you should know about The Junior League of the Oranges and Short Hills and what they do:
JLOSH has been organizing an annual "Kids for Kids" children's volunteer evening, which promotes voluntarism in children. The event is organized by JLOSH in partnership with over 30 local organizations and elementary schools, and shows children the important message that "Little Hands Make a Big Difference."
During the annual "Kids for Kids" event, JLOSH calls on 1st – 5th graders to submit great volunteer ideas through their Littlest Volunteer contest form or by writing a short proposal on how they might help others if they had $100.
JLOSH has teamed up with the Community FoodBank of NJ to launch a program called the BackPack Bonus Bag Program as part of their Health & Wellness Initiative for School Children in Need. Through this program, JLOSH provides a supplemental bag to be distributed along with the FoodBank's weekend meal bags.
JLOSH commits to filling the need of families in our area who may be struggling with food insecurity that affect them daily. Volunteers organize and work with local sponsors like Kings Food Market and Shoprite to provide Thanksgiving turkeys for holiday baskets.
JLOSH provides children in need with access to basic items through the Nurse's Pantry Program, where the supply school nurses with items that address non-medical emergencies.
There are so many amazing non-profit organizations serving the members of our communities along the MidTown Direct Train Lines. It is an honor for The Sue Adler Team to feature so many of these organizations through our 100th Home Sale Charity Program. We're humbled by the work that they do and we are proud to feature each one by providing more in-depth information about them and how they serve. The 2017 Sue Adler Team 100th Home Sale Charity Program is up and running and first round voting is well under way! We invite you to learn more about how our Team will give away $20,000 across 6 local charities upon the close of our 100th home sale of the year, and how YOU can decide which charity moves on to the final round of voting. Visit www.sueadler.com/100home to vote daily for your charity of choice, and the top 6 vote-getters will move on to the final round. To learn more about The Junior League of the Oranges and Short Hills and the amazing work that they do, please visit www.jlosh.org/.