One of my favorite and most sought after neighborhoods in Chatham is the Lafayette section. Located between Lafayette Avenue, Woodland Road and Shunpike Road, the Lafayette section of Chatham is known for its tree-lined streets, clean-lined homes, and neighborhood-centric homeowners. Growing up on Rose Terrace I got to know the area first hand. The neighborhood was always fun, and loaded with families of every age. I moved into the neighborhood when I was in 6th grade, and remember walking to both the middle school and high school daily with tons of my friends that also lived in the neighborhood, some just a few doors down. Every summer there is a neighborhood block party, where seemingly everyone comes home from the shore for one night to enjoy time with their neighbors. As I got older, I began to really love the neighborhood for the style that can only be called "Chatham Classic". Every home is slightly unique, yet none stick out like sore thumb. Homes in the neighborhood range between 3-5 bedrooms, and while most of them have been updated over the years, you can still find an original gem to make your own! The home I lived in even had a pool and a double lot —  a hidden treasure in Chatham Boro, which is not known for lots of land or pools.
The Lafayette section is also quite close to downtown Chatham, the train station, and Chatham's well-rated elementary, middle and high schools. Walking to town at night to grab a quick bite at Gregorios or Mitsuba was always a summer tradition. I can remember packs of businessmen and businesswomen walking from the neighborhood down Lafayette and through the path to the train station every morning around 7am. The walk takes less than 10 minutes. The convenience, ascetic and neighborhood feeling really make the Lafayette section on of the most coveted places to live in Chatham Boro.
In 2014, 19 homes were listed in the Lafayette section. Of the 19 homes listed, only 2 homes remained unsold at the end of the year. Homes in the Lafayette section sold quickly, averaging 30 days on the market and selling at 99.5% of the original listing price. The average list price in 2014 was $920,780, with an average sales price of $916,723. The lowest priced sale was $591,000 and the highest priced sale was $1,700,000. Below is a chart of all the transactions in the Lafayette Section in 2014.
To view current homes for sale in the Lafayette Section click HERE.
Click image below to view full size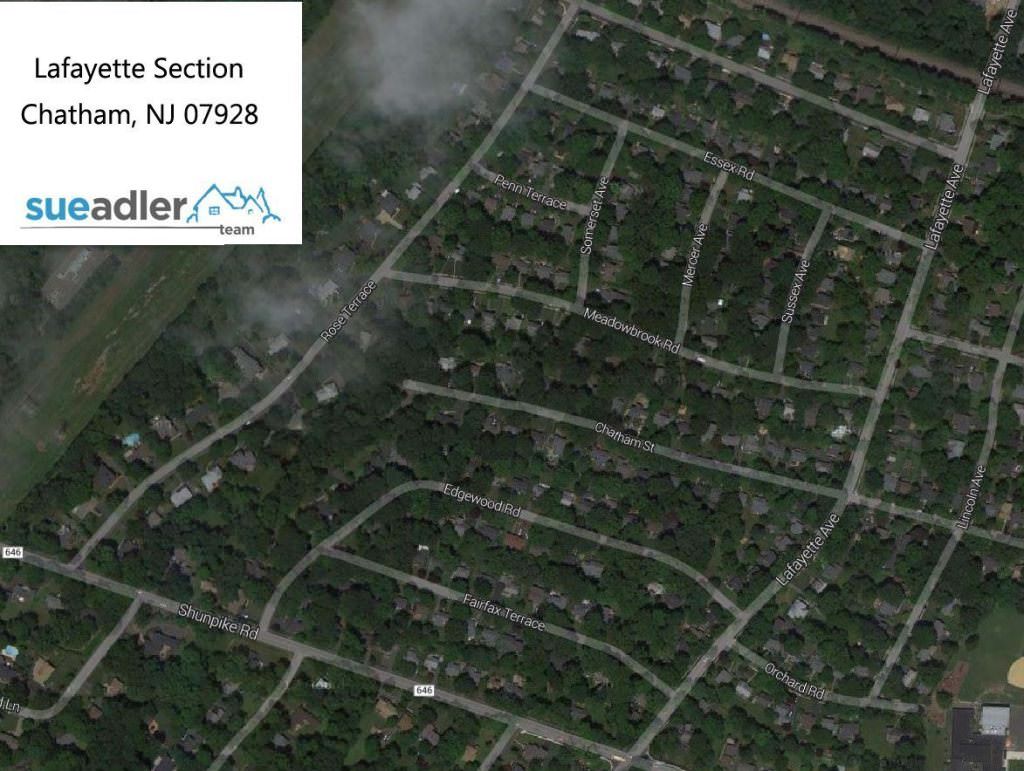 Author: Scott Shuman | Director Of Operations | C: 862-812-3237 | [email protected]