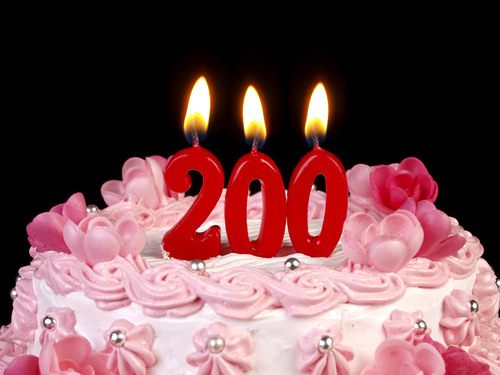 I love learning about the history of our thriving communities.
Livingston, New Jersey turns 200 this year! The official Bicentennial was observed on February 5, the 200th anniversary of Livingston's first town meeting and the signing of the Livingston Charter of Incorporation. The February 5th Founder's Day celebration was held at Township Hall with Governor Tom Kean and over 300 citizens in attendance. Governor Kean is a descendent of Livingston founders and spoke idyllically of his childhood growing up here.
No need to fret if the snow kept you away from Founder's Day, bicentennial celebrations will continue all year long with events happening every month throughout 2013. Visit Livingston200.com for information on all events.
The Livingston Public Library kicked off the Livingston Environmental Film Series with "Journey of the Universe" on February 27.
Settlers from Newark purchased an area of land that included what is now Livingston, West Essex and Caldwell from the Lenni Lenape Indians in 1702. Seven small hamlets sprouted here and then joined together in 1811 to petition for the formation of The Township of Livingston.
At that very first town meeting the people of Livingston decided on leadership by a mayor and a township committee. The original population of 100 was mostly farmers as farming and lumber were the main income sources for the township at that time. The Civil War made shoemaking a major industry for Livingston. After the war ended, the dairy business became Livingston's leading industry until well into the 20th century.
Livingston was named in honor of New Jersey's first Governor and a framer of the United States Constitution, William Livingston, who served 13 terms as governor before his death in 1790. The town was not located near a primary railroad line which is one reason the population grew slowly. Stage coaches started bringing folks to town in the 1800s but it was the invention of the automobile and hard surfaced highways that made it a real suburb for commuters working in the major cities. Housing developments took over old farmlands after World War II and the baby Boom brought many more families to town.
In 1957 a Council-Manager form became the new government structure with a 5 member Town Council and a mayor chosen each year from the Council. Now 200 years after Livingston's inception, those residing here enjoy the comforts of small town suburban living within easy reach of New York City and other parts of New Jersey. An award winning public school system is a bonus for families as well as the Senior Youth and Leisure Services. The SLYS offers youth and adult athletics programs, playgrounds, basketball and tennis courts and two community swimming pools.
Happy 200th Livingston, New Jersey!