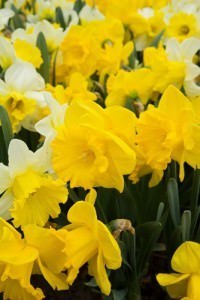 Spring is finally here, and the Livingston Bicentennial Committee has a variety of community events planned to celebrate!  Residents can enjoy music, parades and even a film about Livingston's veterans on their roster of upcoming events.  Here's a look at what's in store for May and June.
Local Heroes on Film
The film "Livingston Heroes in Their Own Words" pays tribute to the town's veterans.  The film will be screened at the Livingston Library on May 22nd from 7pm to 9pm.  It honors the men and women of Livingston who have served in the Armed Forces and features special interviews conducted by the Livingston High School AV students.  A reception and Q&A is planned following the film.
Livingston Diversity Festival
The Diversity Appreciation Week Committee in association with the West Essex YMCA, Township of Livingston, and the Bicentennial Committee will host a "Diversity Festival" on May 23rd from 5pm to 9pm.  The festival celebrates all the interesting cultural groups that call Livingston home.  The event is free and will feature food from around the world as well as an international fashion show.
The DAWC is looking for volunteers to help with the event in several capacities including modeling in the fashion show, presenting a cultural performance, or hosting a food table.  Anyone interested in volunteering can call 973-992-7500 or 862-485-4766.
The Family Festival and 200th Birthday Celebration
On Saturday, May 25th, join your Livingston neighbors for "The Family Festival".  Happening during Youth Appreciation Week, the festival will also feature a birthday celebration in honor of Livingston's bicentennial.  Other festivities will include a bike rodeo, an Ultimate Frisbee Challenge, a town camp-out, and Movie Under the Stars.
Memorial Day Festivities
As part of Livingston's Youth Appreciation Week, the city will host the annual Memorial Day ceremonies and parade on May 27th.  Festivities begin at 9:30am and go throughout the day.
Livingston Bicentennial Bike and Used Bike Collection
In June, the West Essex YMCA will ask Livingston residents to see the city from a bicycle seat.  On Saturday, June 2nd, from 8:30am to 10am, adults and children are invited to participate in a scenic bike tour that traverses the streets of Livingston.  Two routes have been included for the event.  One is a four mile route that is great for kids and covers flat terrain.  A more challenging seven mile route will take riders through Little People's Park.  Both tours will begin and end in the parking lot behind Town Hall.  Kids under 14 will need to be accompanied by an adult, and kids ages 14-17 must have written permission to participate.  All participants must wear helmets.
On June 1st, the day before the bike tour, a special Bike Collection will be held in Livingston.  Residents are encouraged to donate new and used bicycles that will be shipped to individuals in third world countries.  The bike tour and bike collection are sponsored by the YMCA, the Bicentennial Committee, Barnabas Health, Eastman Companies, CPG Interactive and the Rotary Club of Livingston.
To learn more about the bike events, please visit www.bikelivingston.org or www.facebook.com/BikeLivingston.