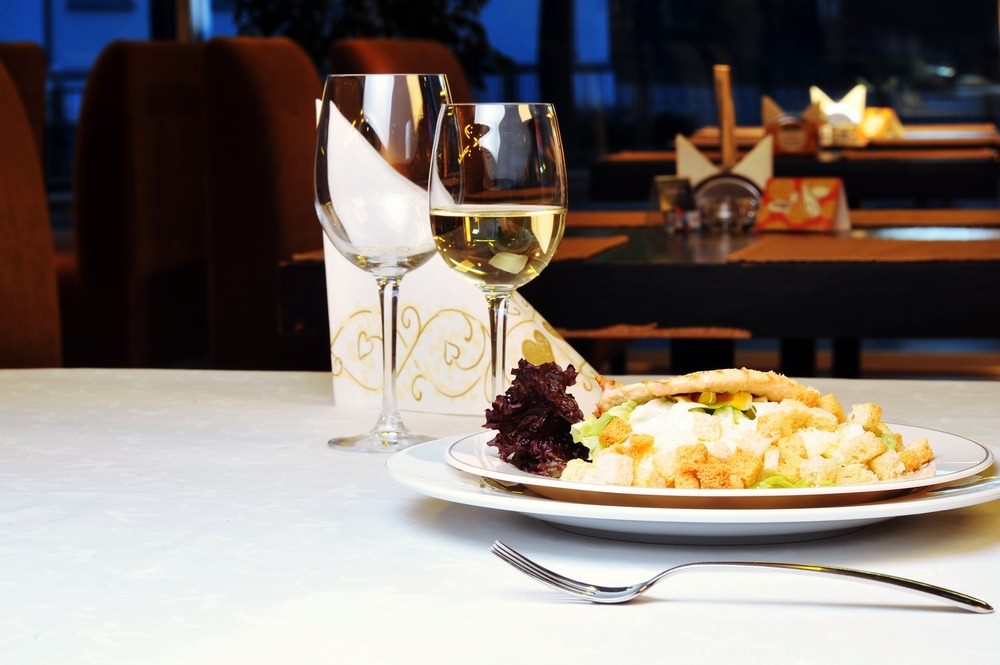 There's only one day left to dine out and sample the cuisine offered by seven participating restaurants during Taste Around Town in Berkeley Heights!
Dine out on August 22 and try new dishes at a favorite restaurant or sample the fare at restaurants you've been wanting to try and take advantage of special offers at each of the participating restaurants around Berkeley Heights. You don't need a coupon or pass to participate — you just need to mention "Taste Around Town" when making reservations or when being seated to receive the "special offer."
Taste Around Town Restaurant Specials:
Delicious Heights, 428 Springfield Ave., 908-464-3287. $25 Tasting Menu includes guests choice of 1 appetizer, 1 salad, 1 entrée, 1 dessert. (Chef's menu). "Night Cap Special" from 8 to 11 p.m. includes ½ off Dessert and Dessert Drinks every night. Take your chance with Delicious Heights' daily raffles with a variety of prizes that include: 10% off meal, shirts, hats, and gift cards ($10, $20 and $100). Delicious Heights is a premiere dining and multi-generational local hang-out in Berkeley Heights since 2007.  The menu offers a great selection of seafood, steaks and signature salad choices, as well as burgers, sandwiches and soups created by the Chef Owners.
Dimaio Cucina, 468 Springfield Ave.,  908-464-8585. $29 3-Course Menu. Dimaio Cucina has made each meal a celebration. Chef Sal Passalacqua draws on the traditions of his Sicilian heritage and brings in new, bold flavors to share his passion for delicious food. With an emphasis on the highest quality ingredients, locally sourced, at the peak of freshness.
East Asian Fusion, 408 Springfield Ave., 908-898-1988. $19 per person hibachi entrée choice of chicken, calamari, shrimp or steak. Combination meat choice available. East Asian Fusion and Sushi Bar offers an array of fine Asian cuisine in combination with their open traditional dining area. Try their "flaming presentation" of hibachi artistry, or sit at their sushi bar with an outstanding selection of fresh fish.
Goodman's Restaurant & Deli, 400 Springfield Ave., 908-898-0900. Earn $5 coupon with every $25 spent on breakfast and dinner dine-in orders, to be used on future visit.  (Not to be combined with other specials or coupons.) Goodman's  Restaurant & Deli  serves up classic, Jewish-style deli food.   Goodman's is best known for its delicious homemade meats, including freshly cured pastrami, corned beef and brisket; all steamed to melt-in-your-mouth perfection.
Mara's Cafe and Bakery, 250 Springfield Ave., at 908-464-6176. Purchase 2 Chef's specials and receive 2 kids meals for free. Mara's Cafe and Bakery provides a fresh menu, offering diners breakfast, lunch, dinner and dessert in a family-friendly setting. The menu ranges from breakfast sandwiches, quiche and omelets to burgers, paninis and wraps and a complete dinner menu.
Sami's Land and Sea, 449 Springfield Ave.,  908-464-6644. $15 2-Course Chef's Choice Lunch Menu. $22 3-Course Chef's Choice Dinner, includes a choice of soup or salad, choice of one of three entrées and Chef's selection of dessert. Coffee and Tea are included. (Dinner special is restricted to Sunday – Thursday reservations and before 6 p.m. on Friday and Saturday). Sami's Land and Sea's  New American Cuisine menu features the use of fresh, high quality ingredients from specialty farms, wild fish and hormone-free, grass-fed beef along with daily specials.
Chimney Rock Inn, 342 Valley Rd., Gillette, 908-580-1100. Receive a $5 Bonus Card for every $25 spent, toward your next visit. Chimney Rock Inn is a casual family style restaurant with a lively atmosphere serving Italian and American cuisine —  known for "great pizza".