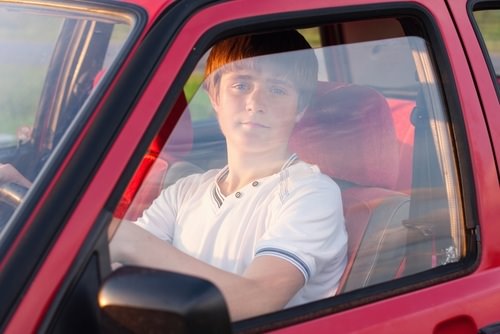 Event Details
What: Making Your Northern New Jersey Teen a Safer Driver
When: August 25, 2013 at 9:00 am
Where: MetLife Stadium Drive, East Rutherford, New Jersey
Drive Safer provides a focused car control course that teaches young drivers how to control their own vehicles in the face of real world situations on the road. The programs are designed to be safe, educational and fun, focused on the minds of the younger generation. The entire course is consist of a classroom session, which include tech education, experiential driving course which features four "behind the wheel" exercises (braking, slalom, skidpad, hazard avoidance). And of course, the course will be headed by certified high-performance driving instructors in a safe and controlled environment.
There will be two course offerings; one of which will be held in the morning at 9:00 am and the other will start at 2:00 pm.
Qualified Participants for the Drive Safer Program
At least 16 years of age. There is no maximum age limit and adults are also encouraged to join the course.
Currently driving with a Learner's Permit (or a Driver's License)
Have finished the 6-Hour Behind the Wheel course
And as the students leave, they will have greater respect and knowledge with regards to their vehicles and their capabilities as a driver on the road. On the other hand, the parents of these students will have a sense of confidence and security that their children already have unparalleled experience under the supervision of trusted and respected professional instructors.
The Problem with Teen Drivers
Motor vehicular accidents are said to be the number one killer of teens on the nationwide scale, even more than drugs, homicides, and suicides combined. But this doesn't have to be the case, and it takes more than just the basics to change that.
Every year, roads become more congested. Cars are faster and there are more distractions existing today than it was before. That's is why there is a need to learn beyond what the basic driver's manual is teaching. The issue does not actually stem from what the teens are taught to do behind the wheel, but rather what they are not being taught. Teens are taught how to maneuver or operate a vehicle, sadly, not the skills and awareness needed to control a particular vehicle. Majority of this "driving training" are left with the parents and siblings who may have the experience, but no practical method to pass down that experience to the teens.
The Drive Safer Solution
Every parent hopes for a teen safe driver, and fortunately, Drive Safer has the right solution with a defensive driving course in New Jersey. With the one-day event at MetLife Stadium Drive on August 25, teens and interested adults can learn more and gain more skills with regards to driving safely. The program starts at 9:00 in the morning.