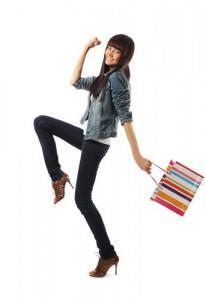 The Mall at Short Hills, also known as the Short Hills Mall, is considered as one of the greatest shopping centers in New Jersey, Millburn. Aside from being the largest mall in Millburn, it also has a pretty good location. It is just miles away from Manhattan and the Newark Liberty International Airport. The Mall comes with some of the best brands in the United States which are Bloomingdale's, Macy's, Neiman Marcus, Nordstrom, and Saks Fifth Avenue. Moreover, it is the only mall in America that houses these exclusive stores in just one roof. It comes with 40 other retail shops and can be labeled as one of the biggest shopping destinations in the state. Both locals from Short Hills and people coming from Connecticut, Pennsylvania and New York City come to this place to shop.
Retail Shops and Restaurants
Short Hills Mall is comprised of several upscale and high end international retailers. These are as follows.
Cartier
Channel
Burberry
Bvlgari
Dior
Dolce & Gabbana
Fendi
Giorgo Armani
Gucci
Hermes
Jimmy Choo
Louis Vuitton
Loro Piana
MaxMara
Mulberry
Omega
Polo Ralph Lauren
Prada
Tiffany & Co., and more
The Shopping Center also has a food court with numerous specialty food stores and restaurants. Some of the restaurants found in this mall are the Au Bon Pain, California Pizza Kitchen, Godiva Chocolatier, Joe's American Grill & Bar, Legal Sea Foods, Papa Razzi, and The Cheesecake Factory. This place surely has everything.
Looking Back
Short Hills is one of the country's first planned communities. It was actually Stewart Hartshorn's dream to buy a 1,500-acre land in New Jersey, to just sit there, write and read books. This man was a nature lover, a poet, and wanted to live in a tranquil place. All of these happened back in the 19th century. After a few decades, the community evolved quickly. Residents wanted to have a shopping center, and this dream came true by the year 1949. It was that year when America's Prudential Insurance Company bought a land that currently houses the Canoe Brook Country Club and the Mall at Short Hills. It was in 1956 when the first store was opened. It measured about 130,000 sq. ft., and later added 50,000 sq. ft. more. The market demand was indeed huge, and sure enough, the store expanded.
The most significant moment in history of the Mall was when Bloomingdale's decided to open the biggest store in America on this particular site. In the year 1967, the said retail shop rented a space measuring 243,000 sq. ft. and filled it with furniture and decorative accessories. Since that moment, the Mall in Short Hills started to evolve at a fast pace. And today, it is an unparalleled specialty and department store, which offers a wide range of products and services for the people of New Jersey and other nearby places.
Mall Details
Location: 1200 Morris Tpke, Short Hills, NJ
Contact No.: 973-376-7350
Hours of Operation: From 10:00 am to 9:00 pm
Official Website: http://www.shopshorthills.com