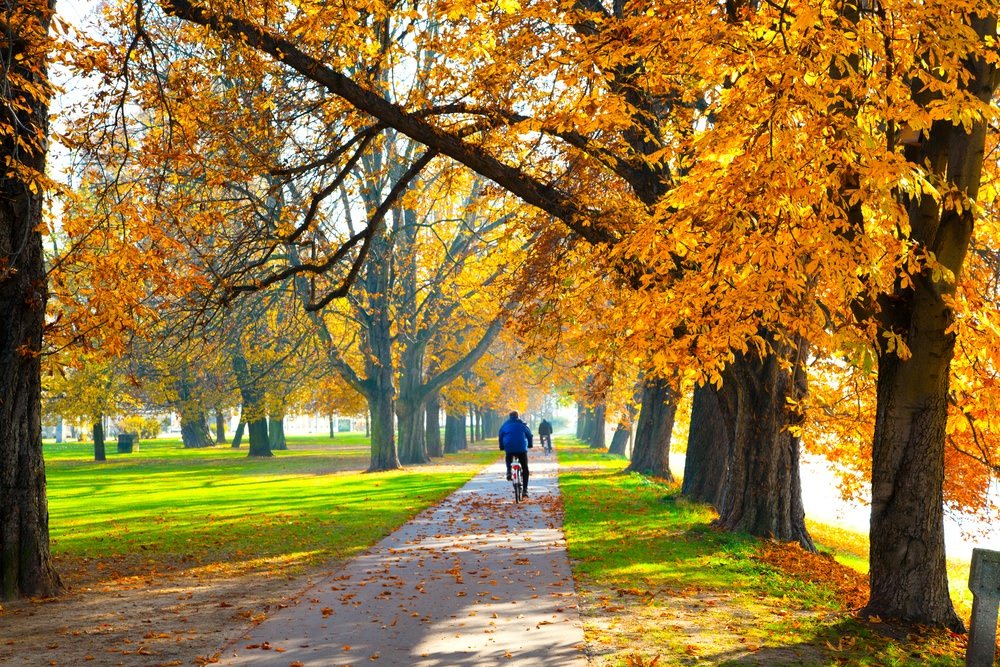 Earlier this month, the New York Times highlighted the enormous appeal of Maplewood, calling it "Brooklyn West."  The article says that's how many of the residents of Maplewood think of their town, especially those who have followed the typical migration pattern of moving from Manhattan to Brooklyn to Maplewood, which they see as an extension of the hip, cultured, community-involved lifestyle they'd grown accustomed to in New York.
Several Maplewood residents were interviewed about the draw of the suburb. They cited reasons such as the appeal of  life in a suburban setting, which happens to be a beautiful setting, with parks and rolling hills and colonial houses, as well as an amazing community of people who are artists or actors or work for great organizations. One resident noted his reasons in order: "No. 1, the direct train into the city; No. 2, diversity; and No. 3, lifestyle."  
Maplewood is proud of its diversity, which the 2010 census figures showed Maplewood's 23,867 residents as 56 percent white, 35 percent black, 7 percent Hispanic and 3 percent Asian.
Maplewood boasts excellent schools, with six acclaimed elementary schools, a middle school that puts a strong emphasis on academic excellence and social responsibility as the foundation for all educational endeavours (which has paid off, as one-third are identified in the Johns Hopkins Talent Search), as well as being home to Columbia High School is known as one of the most academically progressive high schools in the state of New Jersey, and has been recognized nationally for its academic excellence with a Blue Ribbon award from the US Department of Education.
Maplewood combines the charm of village life with the convenience of living just half an hour from midtown Manhattan, and is a thriving commuter neighbourhood. It first became popular with New Yorkers in search of some clear mountain air in the 1860s, after the railroad arrived. Among the earliest to discover its appeal was Theodore Roosevelt, who spent summers at his uncle's Maplewood estate. John Shedden, a real estate developer, built a train station in what is now Maplewood, then known as Jefferson Village, to access the Morris and Essex Railroad, which was extended there in 1838.
Residents gravitate to Maplewood's bustling downtown, full of shops, restaurants and a movie theater, or to Memorial Park, 25 acres of ball fields, picnic areas, tennis courts and playground. Here is where the town's annual Maplewoodstock, a two-day music and art festival, takes place each July. Another popular summer spot is the Maplewood Community Pool, open to residents through a paid membership. The South Mountain Reservation, a 2,047-acre county park that is partly in Maplewood, has a zoo, an ice skating arena, a dog park, about 20 miles of footpaths and 27 miles of carriage roads. The town has two libraries, and a weekly farmer's market runs from June through October.
The Midtown Direct Line of NJ Transit takes commuters straight into New York Penn Station, Newark and Hoboken. A quick change onto the PATH Rapid Transit System transfers you to the heart of New York's financial center.
The Sue Adler Team is proud to work with this wonderful community. To learn more about Maplewood or to see what homes are for sale in this town, click here.