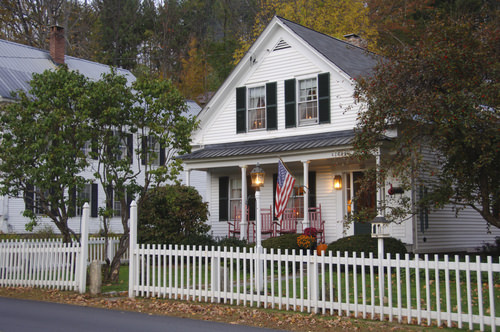 Maplewood brings to mind a serene and peaceful image to many people's minds.  If you work in New York and you are looking for a charming town outside the city, Maplewood, New Jersey, may be for just for you.  Originally developed as a vacation getaway for Newark residents, Maplewood retains its rustic charm and down-home aesthetic.
About Maplewood
Maplewood boasts a quaint downtown area with homes that are mostly brick Colonials or 1920s clapboards.  It has a sweetness you don't find in many other towns, and feels more like a place to vacation than a town in the suburbs.
This New Jersey town is a great choice for those who want the convenience of Manhattan with a quiet suburban living area.  Maplewood has a wonderful diversity and is home to many community of artists and literary talents.
There are plenty of fun things to occupy your time in Maplewood.  Public playgrounds and parks, baseball fields in summer and ponds with live fish and turtles.  There is a beautiful 2,000 acre nature preserve on the outskirts of town that is a favorite destination for hikers and picnickers.  The downtown area is friendly to pedestrians and offers fantastic restaurants as well as a movie theatre.  There is an Olympic sized municipal swimming pool that provides summertime fun for families.  And foodies will love the assortment of restaurants from take-out food to fine dining as well as the farmer's market during the warm months.
Commuting to Maplewood
Maplewood offers a concierge service at the train station which provides services such as picking up dry cleaning, buying groceries, and taking cars to the mechanic while you are at work – a great convenience for those commuting to Manhattan and back.  The town is about 20 miles from midtown, which translates to 25 to 35 minutes on the train to New York Penn Station.  While parking at the train station is limited, there is a jitney service that shuttles people to and from the station for a very nominal fee.
Dining in Maplewood
With such a diverse population, it should come as no surprise that there is an eclectic array of cuisines available in Maplewood.  Some of the places to dine include:
Bagel Chateau
The Roman Gourmet
Bill and Harry Chinese Take Out
Village Coffee Shop
Samurai Sushi
Maplewood Schools
Maplewood shares a public school system with nearby South Orange.  Their high school, Columbia High School, is considered an excellent school with students boasting high SAT scores and a large percentage graduating into four-year colleges.  There are also many highly rated parochial schools in the area or the private school Seton Hall Prep.
For more information on this picturesque town, please reach out to a member of my team.  We're always here to answer any questions.