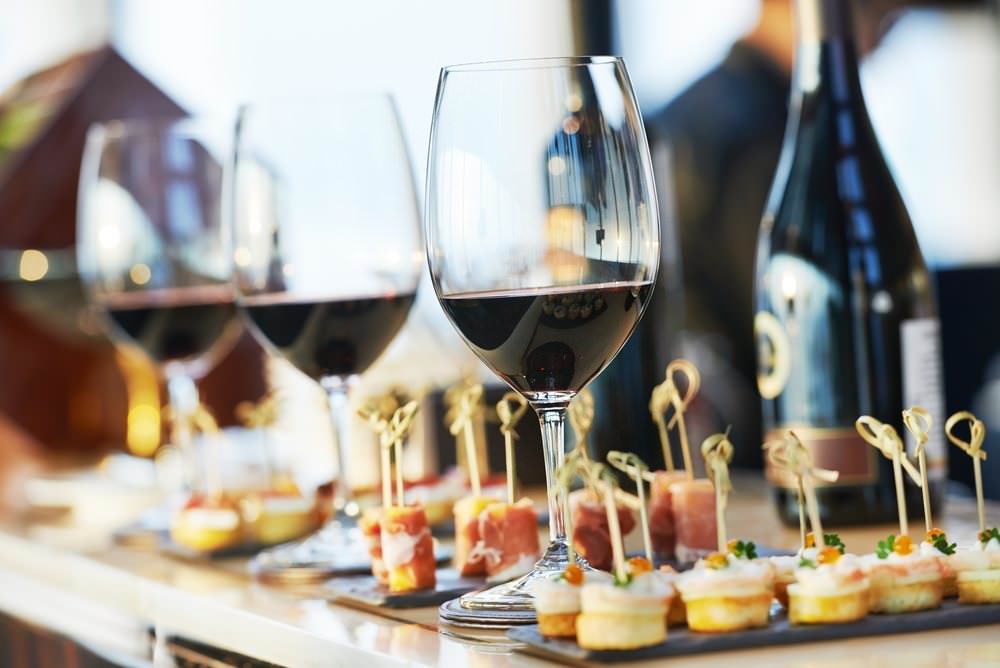 Over the summer, New Jersey Monthly released its annual list of the 25 best restaurants in New Jersey. Among the winners were Chez Catherine in Westfield, as well as Lorena's and Verjus, both in Maplewood. The magazine had this to say about these excellent dining spots:
CHEZ CATHERINE, 45 North Ave. W, Westfield:  Last year, owner Didier Jouvenet's long-time chef left to start a more casual French restaurant across town. Jouvenet, 65, a native of Lyon, France, kept right on clicking, like the ceramic crickets on his tables that are the emblem of Marseille, hometown of his wife, Edith. Under new chef de cuisine Alex Gomes, 32, who has worked at Blu and Lorena's, Chez Catherine's modernly light yet soulfully classic French food also clicks along, perhaps better than ever.
Jouvenet still fillets imported Dover sole tableside (as he did at New York's La Grenouille for two decades). His wine pairings are masterful (Burgundian pinot noir with duck confit; Chateauneuf du Pape with roast chicken; Sancerre with smoked salmon). He personally presents the truly grand Grand Marnier soufflé, cracking the puffy top and pouring in the golden sabayon sauce. He is charming and gracious, never stuffy, but he won't be doing this forever. You owe it to yourself to experience French food as it was meant to be.
LORENA'S, 168 Maplewood Ave., Maplewood: For nine years, chef Humberto Campos Jr. has been bringing forth luscious food from a small kitchen. The BYO, named for his wife and co-owner, Lorena, is French in technique, but American in spirit.  "We're always tweaking, always trying to make ourselves a little better," Campos says.
The kitchen staff has been expanded and some spiffy new equipment added—like a sous-vide machine and a Pacojet, the Ferrari of food processors. "It will allow us to do more elaborate preparations," Campos says. That will include what some chefs call a pre-dessert, a complimentary amuse-bouche that bridges the gap between the savory meal just ended and the sweets to come.
Whatever new recipes the new crew and equipment make possible, some things at Lorena's will never change: the warmth of Lorena, the hostess; the hugely popular salmon tartare; the beet salad with goat-cheese quennelles and pistachio purée; the butter-poached lobster crepe with fava beans and mushroom butter.
For dessert, Campos says, speaking of what's popular, "the carrot cake has really taken over. It's light, incorporates some pineapple brunoise in the batter, has cream-cheese icing, of course, but also cream-cheese ice cream." Two kinds of cream cheese? That's living large.
VERJUS, 1790 Springfield Ave., Maplewood: Charles Tutino long ago quit his job tracking millions at the Federal Reserve Bank of New York to work for pennies in the kitchen of Jean Jacques Rachou's fabulous La Côte Basque. Along the way he mastered the art of making dishes you thought you knew—from boeuf Bourguignon to roast chicken with tarragon—taste better than you thought possible.
At Verjus, Tutino and his wife, the charming hostess Jane Witkin, have been exceeding expectations for 13 years. Tutino regularly branches out from the haute and narrow with theme nights, including French Bistro, Jersey Shore, German and Italian. Even the regular menu offers irresistible excursions, like St. Louis baby-back ribs with pomegranate bergamot glaze. The wine and cocktail lists are small but discerning. And then there is Verjus's $25 prix-fixe, two-course Sunday brunch, with choices including lovely French omelets, a lush smoked-herring salad and a terrific caramelized-apple pancake. You don't have to be an economist to rally around the kind of stimulus Verjus issues every day.