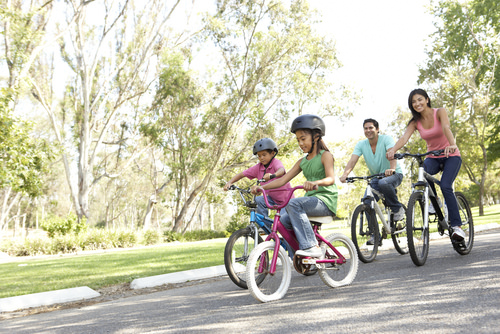 Millburn and Short Hills — two towns with magnificent homes, top-notch schools and sophisticated shopping and restaurants — are located within Essex County, NJ.  Millburn is a township that was created in 1857 by the New Jersey Legislature while Short Hills is an unincorporated community and census-designated area located within Millburn's township limits. They are bordered by the communities of West Orange, Maplewood, Union Township, Springfield Township, Summit, Chatham Township, Florham Park and Livingston.
Millburn and Short Hills are located roughly 15 miles from Manhattan, and the community is a much desired home to many residents who commute there for work.
Millburn and Short Hills at a Glance
Millburn currently has a population of about 20,000 while Short Hills' population is approximately 13,000.  Although designated as two separate entities, Short Hills does not have an independent governing body. The community gets most of its local services from Millburn Township, although it  does have its own post office and railroad station.
Millburn Township covers an area of 9.876 square miles, while Short Hills covers an area of 5.196 square miles.  The two communities are comprised of several smaller neighborhoods, including:
Millburn
Historic Wyoming District
South Mountain
Millburn Center
Short Hills
Knollwood
Glenwood
Brookhaven
Country Club
Merrywood
Deerfield-Crossroads
Mountaintop
White Oak Ridge
Old Short Hills Estates
Millburn and Short Hills History
Millburn Township recently reached its sesquicentennial and celebrated with a 150th birthday party in the historic downtown area.  One of the country's first planned communities, the area was once part of Springfield Township in Union County. Later businessman and entrepreneur Stewart Hartshorn purchased some land which became Short Hills in order to create a "harmonious community" where residents could enjoy nature.  The name derives from the local Lenape Native Americans, who used a similar name to describe the area.  Much of Hartshorn's original plans are still evident today in the community's parks and green spaces.
Millburn and Short Hills Local Economy
The local economy of Millburn and Short Hills is driven primarily by the area's commercial and retail enterprises. The Mall at Short Hills is an upscale shopping center that offers retailers not seen anywhere else in New Jersey and draws customers not only from all over the state but also from New York, Pennsylvania and Connecticut.  The mall features over 40 high end shops including Hermes, Dior, Tiffany & Co., Jimmy Choo, Fendi, Dolce & Gabbana, Chanel, Burberry, Giorgio Armani, Prada, and many more.  Anchor stores include Bloomingdale's, Macy's, Neiman Marcus, Nordstrom and Sak's Fifth Avenue.  It is one of the top ten largest shopping malls in the state of New Jersey.
In addition, Millburn and Short Hills are home to the headquarters for Dun & Bradstreet, a company that maintains and licenses information for more than 205 million companies worldwide.
Many senior executives and controlling stockholders of major corporations reside in Millburn and Short Hills, lending the area an upscale feel.  The median family income for the region is more than $200,000.
Millburn and Short Hills Attractions
Millburn and Short Hills offer a variety of cultural attractions, recreational activities, shopping and dining destinations and seasonal events to their residents and visitors.  These include:
Attractions and Recreation
Taylor Park
Gero Park
Old Short Hills Park
Millburn Municipal Golf Course
Millburn Short Hills Athletic Club
Millburn Short Hills Art Center
Millburn Cinema 4
Shopping and Dining
Millburn Deli
Downtown Millburn
Millburn Farmers Market
The Wine Library
Millburn and Short Hills Commuting Information
Millburn and Short Hills have attracted many young professionals and families looking to relocate from Manhattan as it is within easy commuting distance of the city.
Millburn and Short Hills are conveniently accessed by several major roads including CR 510, CR 527, CR 577, Route 24, Route 124 and I-78.  The area is served by two New Jersey Transit stations on the Morristown Line – the Millburn station and the Short Hills station.  In addition, local bus service is provided by New Jersey Transit and Morris County Metro. The nearest airport serving Millburn and Short Hills is Newark Liberty International Airport, located about 20 minutes away by car.
More Information About Millburn and Short Hills Real Estate
To learn more about the picturesque and vibrant communities of Millburn and Short Hills CLICK HERE or contact a member of my team.  We are yours to count on.